In what will be described as a great business expansion move, socialite entrepreneur and Slaab group CEO Alhaji Sulaimon Omidina fondly known as Slaab has added another subsidiary to his chain of businesses, by venturing into gas dispensing. The bubbly businessman who belongs to the famous "Inumidun Sqaud" started his empire as an auto dealer, selling high porch and luxury cars, before expanding into Petroleum retail, Industrial Farming, Big time Oil and Gas with the new addition.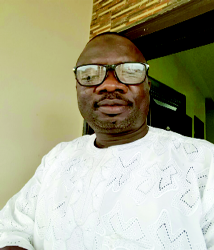 According to close friends and associates, Slaab is an epitome of hardwork and perseverance, working his way up from nothing, and building his massive wealth and empire from years of toil and sweat.
And when it comes to the social scene, the hardworking businessman is no backbencher as he makes sure his own 'Jack is not all work without play' . It will be recalled that Fuji stars King Wasiu Ayinde and Sefiu Alao ended their 2-year rift at his daughter's wedding ceremony.