The Chairman, Board of Trustees (BoT) of Peoples Democratic Party (PDP), Sen. Walid Jubrin, said Appeal Court's confirmation of Ali Modu Sheriff as National Chairman would not threaten the party.
Reacting to the judgment delivered in Port Harcourt on Friday, Jubril told newsmen in Abuja that the judgment would bring the party members together.
He expressed confidence in the judiciary but said that the party would go to any length to resolve the leadership tussle.
Jubrin urged PDP members to be calm and not defect to other political parties, saying that the party was consulting with its various organs to ensure that it remained strong.
Such organs, according to him, include PDP former and serving governors, senators, House of Representatives members, former and serving ministers, chairmen of state chapters, the youths and the women.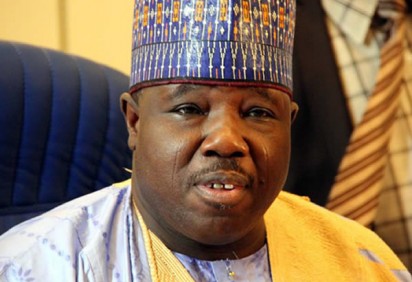 He assured that the party would come out with a statement about the judgment latest on Tuesday. "I am sure that very soon everybody will smile. Those who are crying today will laugh.
" Those who are disturbed and worried will smile and PDP will one day become one party as we know it. "All these is a question of time,'' Jubrin said.
The Appeal Court, which sat in Port Harcourt, in the judgment, also nullified the PDP National Convention held in the Rivers capital in 2016 and the National Caretaker Committee of the party constituted at the convention.
It held that Ali Modu Sheriff was the authentic National Chairman of the party.
Two out of the three-member Appeal Court, Justice B.G. Sanga and Justice A. Gumel, in the judgment said the Port Harcourt convention was an abuse of court process.
Delivering the lead judgment, Sanga said that PDP did not follow the provisions of Article 47(3) of its Constitution in the removal of the Sherrif-led National Working Committee.