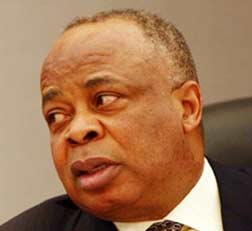 Ken Nnamani
The Chairman of the Constitution and Electoral Reform Committee, Sen. Ken Nnamani, has said that the ongoing reform will discourage swearing-in of office holders with cases at the election tribunals.
Nnamani, who spoke at the South-East zonal public hearing on electoral reforms on Monday in Enugu, said that the measure would discourage attempts by politicians to win at all costs.
He said that politicians were in the habit of deploying unwholesome means to be declared winners following which they would dare their opponents to go to the tribunal.
"We want to come up with a new system whereby no one can be sworn into office if they have election petitions hanging on their necks.
"Politicians are fond of fighting to win and saying 'let us go to court," he said.
The former senate president said that it was sad that prosecution of election cases had become costlier than campaigns.
"Experience has shown that majority of the cases in our courts are either pre-election or post-election matters and we want to find a way out of this," he said.
Nnamani said that the committee would ensure that future elections were credible such that no court would be able be upturning any of such elections, adding that such would also discourage unnecessary litigations.
He said that the prevailing circumstance where cases were won in the courtrooms was discouraging.
"We want to ensure that after a candidate had spent time to campaign and given the mandate by the electorate such mandates will not be dropped at the court by way of losing in the case," he said.
He said that the work of the committee would not go the way of others before it, adding that President Muhammadu Buhari being a victim of electoral fraud had shown enough political will to implement the outcome.
"The president has been a victim so Nigerians should not entertain any fear whether or not the report of this committee will be implemented.
"I can assure you that if the president remains in office he is most likely to implement the outcome of our work.
"The easiest thing anyone can do is to criticize but we are here to listen to the public," he said.
The chairman said that the committee was made up of political veterans and consultants who could tell where the electoral act was faulty.
Nnamani said that the need for a new electoral act could not be over emphasized as laws were dynamic and in line with the dictates of the time.
Newsmen report that no fewer than 23 memoranda were received by the committee.
The public hearing is the first of seven of such that will hold across the country.