By Chimaobi Nwaiwu
Nnewi—As Nigerians continue to react to the health condition of President Muhammadu Buhari, the Chief Ralph Uwazurike-led Biafra Independent Movement, BIM, yesterday, said it is praying for the survival of the President for him to be alive to witness the actualization of sovereign state of Biafra.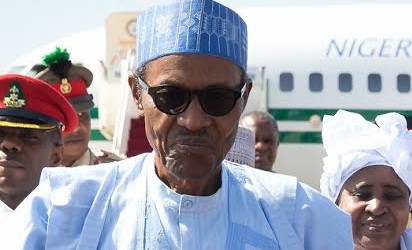 Uwazurike, who disclosed this through his Personal Assistant and Anambra North Leader, Mr Emmanuel Omenka, said: "We don't pray for the death of anybody created by God irrespective of one's position in the society.
"We want Buhari to come back and continue with his war against corruption because we support his dealing with bad people and also to witness our actualization of a Biafra state. If he is dead or alive, it will not stop us from the realization of this dream.
"Nigeria is a collapsed nation that cannot be revived again unless the country is divided into six independent nations. Recession is eating the best part of Nigeria and its situation is irredeemable and only Biafra is the answer.
"When you have these independent nations, the agitation for Biafra and Niger Delta Republic will end. There will no longer be Fulani herdsmen attack and Southern Kaduna killings among others as everyone will be after his own people."
On security, he noted that a task force will be set up in Anambra North zone to compliment the efforts of Governor Willie Obiano in fighting violent crimes that included assassination, kidnapping and armed robbery in the state.