DR. Dorothy Jeff-Nnamani, Managing Director of Novo Health Africa in this interview, uses her expertise in public healthcare management to examine the practice of health insurance in Nigeria within the context of its acceptance, challenges, and prospects. Our guest holds a  Bachelor of Surgery, MBBS,  Master of Public Health, MPH, and Master of Science, MSc, Infectious Diseases.
Your name is synonymous with Health Maintenance Organisation, HMO, how did you find  yourself in the industry?
If I said I had always known that I will be doing population health since I was in medical school, it would sound like a cliché. But that is the truth. In medical school, I found that I had a flair for community health.
When I graduated, I looked at the challenges in our healthcare system and I felt that above all if we are going to be getting the real outcome for treatment provided, we have to deal with the health system by finding a way to provide healthcare for everybody. That understanding encouraged me to do a Masters degree in Public Healthcare system.
Through that, I understood a lot about public healthcare financing which is a model that can be used to finance healthcare. It could be health insurance and health tax among others. I also worked as a clinician briefly before opting to be in the public health sector.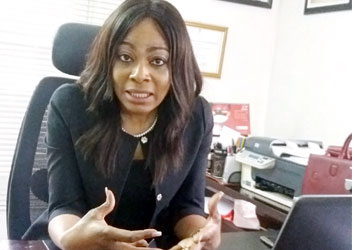 As a clinician, I found out that treating a person should not just be about going to the hospital.  For instance, a diabetes patient can go to the hospital and get treated, but after that, what happens to the management? If the person is not managed properly, if the person does not understand what his or her responsibility is towards the management of diabetes, things may not work out fine.
Management  of diabetes
So there are things that can be sorted out by understanding how the external environment and lifestyle influence health.  In my understanding, healthcare has to  look at the totality of the individual.  What happens is that what some people get in Nigeria is sick care and not healthcare. So, it is important people get reliable healthcare and everything has to come into play. To do that, the healthcare system must be organised.
At the time you got into the sector health insurance was literally non-existent in the country, what inspired you?
It was tough because already Nigerians had a perception about insurance that was not good. Having to come into a sector that provides services through an insurance principle was really tight. So, we had to start from explaining the difference between what we do as healthcare managers and traditional indemnity insurance.
There were people, who were also providing indemnity insurance for health before then. We explained that we as managers don't just pay indemnity claims, we watch our clients' back by treating them. We also provide disease management, wellness, and preventive healthcare among others.  These are the things we had to explain until people started acknowledging our message.  It was tough, but we had to be audacious by saying that Nigeria needs healthcare management. That management aspect is what differentiates us from normal insurance.
When we visit people in the hospital, we talk to them and the doctor about value-based medicine, outcome, overprice and we also ask about the treatment being given to the patient.
Statistics indicate that only five percent of Nigeria's population is captured in the NHIS. How come the situation is so when HMOs have been around for a long time.
The HMO industry in Nigeria has come a long way. We would not say that we are new, but we are still in that teething phase due to the lack of awareness and understanding about health insurance. The partnership between the person, who is subscribing for the health insurance and the hospital that is providing the services and the HMO that is managing the delivery of those services, is still an issue.
Environment  for business
This has been the issue with the HMO industry. But the acceptance has increased over the years. People now see the value of protecting themselves financially in terms of ill health. People also see the value of having a HMO watch their back.
Nigeria is known to spend about 1.1 percent of its GDP on the health sector which is far below global standards. How has the National Health Law affected the HMO industry?
The law has been helpful in the sense that people don't just create an environment for business or create a policy. The law has been enacted.  Having done that, the law gives the industry that protection and empowerment. That, gave us hope for the future. It made people to start taking the industry more serious. The law has not been fully implemented but some aspects of it have stood out. And that has encouraged us in our practice.
There are some of them that I really like to see implemented and they will help us a lot. I am talking about those aspects of patients' rights. There is a part of the law that actually states the patients' rights. And if patients begin to know their rights, it will help the health sector.
When they know that when they go to the hospital they can really request the service, know that the doctor is not doing them a favour and know that they are entitled to the service having registered in this scheme, it will be helpful to the system.  I am saying so because sometimes people get to live off other person's responsibility. Sometimes, people get to the hospital and don't discuss with the doctor without asking questions.
It is the right of the people to ask doctors questions but they get to the hospitals and leave their life in the hands of the doctor. That is wrong. It is teamwork. People should learn to start communicating with their doctors by asking questions in line with their rights as patients. When more is done on patients' rights, it will help the industry by making every stakeholder sit up. The industry will begin to evolve faster if patients start playing their roles.  I don't see any hospital abroad where people just come and sit down without communicating with the doctor. The first thing the doctor does there is to introduce himself.
Consolidated  revenue fund
There is also a provision for one percent of the consolidated revenue fund to be dedicated to primary healthcare. If that is done, we will begin to get there. That will also provide services for people who can't pay because the essence of NHIS is to make sure that every Nigerian has access to healthcare.
On primary, tertiary healthcare: Creating awareness is everybody's duty. The Federal Government has already made it part of the National Health law. I mentioned the basic health care provision fund which is also part of the law.
It says that 50 percent of the fund is supposed to be used for the provision of the basic minimum package of health services to citizens in an eligible primary or secondary healthcare facility through the NHIS.
Then 20 percent of the funds are to be used to provide essential drugs which include vaccines and consumables, then 15 percent is supposed to be used for the  maintenance of facilities and 10 percent are supposed to be used for the development of human resources for primary care.  If the money is invested in the NHIS, more people will have access to healthcare.  If funds are injected into the basic healthcare system, people will go there for basic healthcare but the primary healthcare is comatose. If primary healthcare is well funded, instead of going to treat malaria in the tertiary healthcare, people will go to the primary healthcare so that the people at the tertiary level can concentrate. So, there has not been a clear division on the different tiers of health sector and what services to be obtained there. When that is done, it will lessen the confusion and help in data management.
The lack awareness is still a challenge to health insurance in the country. In fact, it has been observed that religious and cultural factors contribute in limiting the awareness about health insurance in Nigeria, how are you coping with that challenge?
We can't really exempt culture in what we do. Culture plays a role in almost every sector. Therefore, in the healthcare sector, we are experiencing its impacts. Nigerians are very religious people. The essence for us is to take awareness campaign across culture and religion. Some churches have even started enrolling their members in health insurance. But some people still have certain beliefs towards health insurance because some will say that they need their pastor to okay if health insurance is ungodly or not.  When we want to visit a  state or a community, we must know a lot about their cultural background by doing a lot of advocacy and talking to people, who matter. Sometimes, we use their festivals to talk to them about health insurance.  The acceptance of the elders of the community is key because they uphold culture and tradition. It is easier to market health insurance to corporate organisations and those, who are exposed than the informal sector.
What is the most challenging experience you have encountered in the course of your job?
What I find most challenging is letting people understand that as much as they have right to health insurance, they also have responsibilities. It is challenging for me. It is a three-way partnership that requires all the stakeholders to understand their rights and responsibilities. If they should understand their rights and play accordingly, we will have a very smooth operation. People offer services at ridiculous prices just to get money at the expense of value and it kills the industry. When they are not able to provide value, the industry suffers it.  When someone has registered, it is obligatory that the services are provided. The individual must not be negated by being given a lesser service because he is on health insurance. Hospitals should provide adequate services to anyone who is registered with a HMO because the HMO already has a contract with the hospitals.
What are the ethics that have propelled you to significance?
Transparency matters so much to me. People grow by growing other. When you are working, it is better to focus on people and keep an open door policy. People should be able to voice out their opinions. I say to my staff that apart from our families, we spend most of our time at work and therefore, we need to be comfortable with each other. Apart from business ethics, I have other principles that drive my everyday life. There should be room for communication and nobody should be left out in an organisation.  One should be transparent in his dealings. Our word is our bond here in Novo Health Africa.
Subscribe for latest Videos