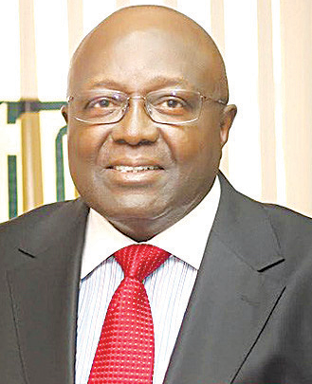 Yemi Ogunbiyi
By Abiodun Olarewaju
It is no longer news that the Obafemi Awolowo University, Ile-Ife, has gotten a new Governing Council under the able chairmanship of a media guru, an astute manager of men and materials, a former lecturer at the then University of Ife and a founding father of the Guardian Newspaper, Dr. Yemi Ogunbiyi, who, together with other eminent Nigerians, have been saddled with the responsibility of restoring peace, enduring peace, to the 55 years old University which had been torn into near shreds through intra staff strives and condensed animosity among its workforce.
Infact, Obafemi Awolowo University had never had it so tough and rough when all academic, technical and administrative activities were brutally grounded by all the unions who were united in fightingNow, how will Yemi restore peace to Obafemi Awolowo University and how will Ogunbiyi re-unite the already scattered, hitherto indivisible family of Obafemi Awolowo University?
Does he still know the terrain of the University he once lectured in, almost forty (40) years ago?   With his friends in virtually all the "factions", what will Dr. Ogunbiyi do and say, that will make the "warriors" sheathe their swords?   These and many more are the questions begging for answers from this new Governing Council.
Not surprisingly, Dr. Ogunbiyi, whose administrative prowess has never been in doubt, hit the ground running during the inaugural meeting of the new council; less than three weeks after the announcement of its members by the Federal Government.
The courtesy call on the Ooni of Ife by this council prepared stakeholders for great expectation.   As a Chief of Ife (Omolokun Adimula of Ife), Dr. Ogunbiyi assured Kabiyesi that the town (Ife) and gown (OAU) would now have more beneficial relationship which would be midwifed by the Council.
Applauding the new council, the Ooni of Ife eulogised the sparkling qualifies of all the council members and showered them with royal blessings for a smooth running of the governance of Obafemi Awolowo University.   Having been impressed by the calibre of people in the council, Kabiyesi urged them to use their individual wealth of experience and collectively pooled them to further uplift Obafemi Awolowo University to a greater height.
In less than 24 hours, the new council had toured all facilities, on and off campus, with a determined pledge to refurbish or upgrade those that needed repairs and, if possible, procure new ones.   The tour to the halls of residence was most interesting, particularly that of the Awolowo Hall, reputed to be the socio-political headquarters of Great Ife, when Dr. Ogunbiyi engaged the students in a mini town hall meeting with questions and answers.
Impressed by his candour and conduct, and coming to their level by visiting their toilets, bathrooms and rooms, the Awoites (as residents call themselves) started surging; 'Baba ti ba wa se' (our father has done it for us), T'alo so p'a o ni Baba (who says we don't have a father") etc, in appreciation of what the council promised to do for them.
By this time, the atmosphere on campus has become frenzied as all the staff unions have been waiting for the man of the moment who had scheduled a meeting of reconciliation with them.
One after the other, and in a no-hold barred, frank talk, issues raised were soundly tackled, puzzles were clinically solved, questions were brilliantly answered, grey arrears were intelligently addressed, wounds were healed and realistic solutions proffered to some perceived knotty issues.   It was at this point that the seed of reconstruction of faith in our collective destiny was planted and the incubation of reconciliation was made manifest.
Having restored peace to Obafemi Awolowo University, the next agendum for this council is ensuring a smooth academic calendar and appointment of a substantive Vice-Chancellor for this 55 years old citadel of intellectualism.
Stakeholders are of the firm belief that the combination of business acumen, academic attainment, administrative prowess, native intelligence and cultural orientation of Yemi Ogunbiyi and his council members would restore the University to its former glorious position as the best in Nigeria and Africans Most Beautiful Campus, West of Sahara, North of Limpopo.