International Air Transport Association, IATA, Area Manager, South West Africa, Dr Samson Fatoku   yesterday said  Arik Air remains a member of IATA inspite of the airline's financial crisis and eventual take over by Asset Management Corporation of Nigeria, AMCON. Arik Air has earlier been suspended from IATA Billing and Settlement Plan, BSP.
According Fatoku , "IATA  is currently working with the new management of Arik Air to resolve the airline's suspension from the IATA Billing and Settlement Plan (BSP) and Cargo Account Settlement System (CASS). The airline's suspension from the IATA financial systems does not affect its IATA membership or IOSA registered status. Arik Air remains a member of IATA and a fully IATA Operational Safety Audit (IOSA) registered airline".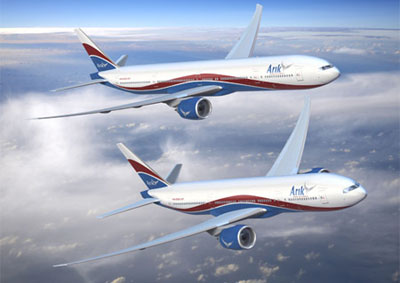 Recall, Asset Management Company of Nigeria, AMCON recently took over the management and ownership of Arik Air and appointed Capt. Roy Ukpebo Ilegbodu as the Managing Director. The airline is indebted to AMCON to the tune of 135 Billion Naira. Operatives of EFCC on Wednesday invaded the premises of the airline and whisked away the Executive Chairman of the airline, Chief Johnson Arumemi-Ikedi to the their Lagos office..
A statement from AMCON had  said : "From all indications, respite may have come the way of Arik Airlines currently immersed in heavy financial debt burden that is threatening to permanently ground the airline. For some time now, the airline, which carries about 55% of the load in the country, has been going through difficult times that are attributable to its bad corporate governance, erratic operational challenges, inability to pay staff salaries and heavy debt burden among other issues, which led to the call for authorities in the country to intervene before Arik goes under like many before it".
"The move, which clearly underscores government's decision to instill sanity in the nation's aviation sector has also prevented a major catastrophe that would among other factors protect, and preserve Arik Airlines as a going concern. The development will afford Arik Airlines, which is the largest local carrier to go back to regular and undisrupted operations, avoid job losses, protect investors and stakeholder funds as well as ensure safety and stability in the already challenged aviation sector. The airline would now be managed by Capt. Roy Ukpebo Ilegbodu, a veretan aviation expert under the receivership of Mr. Oluseye Opasanya, SAN."