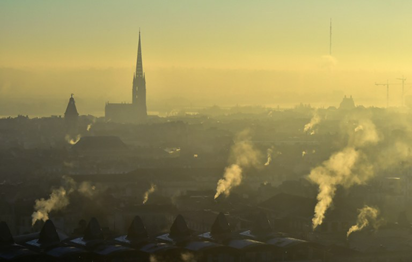 By Daud Olatunji
ABEOKUTA—A World Bank Environment expert, Benoit Bosquet has said Nigeria needs $140 billion to fight climate change in the country.
Bosquet said the availability of the fund would make Nigeria achieve its climate change commitment and control its impact on the country through the Nationally Determined Contribution (NDC) of Paris Agreement.
The World Bank expert, who spoke in Abeokuta yesterday, at a workshop on 'Climate Change Knowledge Immersion', described climate change as the defining challenge of the time in Nigeria and Africa as a whole.
He stressed that the African continent is particularly vulnerable to climate change.
The workshop was organised by the Federal Ministry of Environment in collaboration with the World Bank for State Ministries of Environment in Southern part of the country.
Bosquet, who was also the Practice Manager Africa and Environment Resources, disclosed that it was important for Nigeria to immediately start fulfilling its part of the 2015 Paris agreement on climate change agreed to by 195 countries of the world, warning that climate change will negatively affect agricultural production and cause more deaths.
He also advised that the benefit of early action to deal with climate change outweighs the cost, saying "action today is tomorrow safe."
The World Bank expert said climate change could increase poverty headcount by 100 million in 2030.
Proffering a way out, the World Bank expert suggested that "zero deforestation by 2020, best practices of agriculture, renovating of three to five percent buildings per year, good public transportation system and low carbon industrialisation are ways forward."
In his address, the Minister of State of Environment, Mr. Ibrahim Usman Jibril disclosed that the  Federal Government was set to launch the new innovative and alternative funding instrument, the Green Bonds to finance climate change commitment.