By Vincent Ujumadu
Awka—THE N50 billion suit instituted by the Federal Government against Anambra State government over land revocation, has taken a new twist, with the counsel to the Federal Government, Chief Mike Ozekhome, SAN, urging the state Attorney-General, A-G, and Commissioner for Justice, to call the state government to order over alleged continued disobedience to the directive of the Supreme Court on the matter.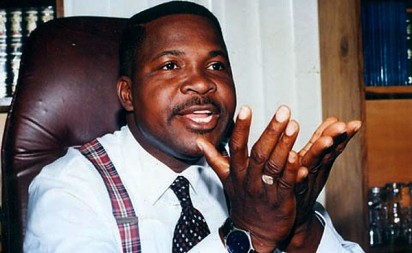 Anambra State government revoked the 148.337 hectares of land at Amansea, Awka, which it earlier gave to Federal Government for its sites and services scheme, following alleged abandonment of the scheme.
In a letter entitled, "Re: Your continuous contempt of the proceedings in this case," addressed to the Anambra AG and copied  his counsel, Dr. Onyechi Ikpeazu (SAN) and the Chief Registrar, Supreme Court of Nigeria, Ozekhome recalled that he had earlier written the AG on June 16, 2016 on the state government's continued acts of trespass on the land, which was the subject matter of the suit.
He also said that the Attorney-General of the Federation, who is the plaintiff in the matter, had on February 3, 2017 filed a further affidavit, highlighting the fact that notwithstanding the verbal wise counsel of the Supreme Court on June 9, 2016, that parties in the suit should desist from doing anything that would negatively affect the land in dispute, by maintaining the status quo, "the Anambra State government has willfully, in defiance of the present proceedings, proceeded with more vigour and ferocity, to start carrying out construction work on the said land in dispute."