By Daud Olatunji
ABEOKUTA—Former President, Chief Olusegun Obasanjo has disclosed that former President of South Africa, late Nelson Mandela and a South African social rights activist and retired Anglican bishop, Bishop Desmond Tutu's advice among others that prompted him to  go into the presidential race in 1999.
Obasanjo revealed this while speaking at the celebration of his 80th  birthday organised by the Christian Association of Nigeria, CAN, Ogun state chapter, held at the Treasure House of God, Agbeloba, Abeokuta, the state capital.
Obasanjo who expressed gratitude to the organisers of the programme said God has been partial to him considering the unmerited favour he had received.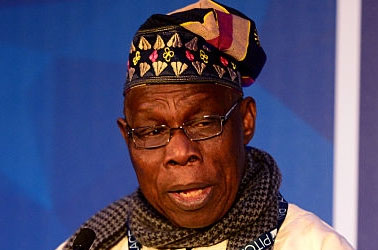 The church programme was attended by dignitaries including,  the Deputy Governor of Ogun state, Mrs Yetunde Onanuga, Speaker of the House of Assembly, Suraaj Adekunbi, House of Representative member representing Remo constituency, Mr Ladi Adebutu.
Others include; the former minsters of Finance, Mr Onaolapo Soneye,  Mrs Iyabo Anishulowo, the Alake and paramount ruler of Egbaland, Oba Adedotun Gbadebo, his counterpart in Yewaland Oba Kehinde Olugbenle, the Olowu of Owu, Oba Adegboyega Dosumu, the Olubara of Ibara land, Oba Jacob Omolade, among others.
Meanwhile, the Olowu, Oba Adegboyega Dosumu at the function appealed to Chief Obasanjo to stop the importation of  Indian garri into the country in the interest of the country.
Also attesting to the former President's good deed, the Alake, Oba Adedotun Gbadebo described Obasanjo as a God's sent for the emancipation of human race especially Nigerians.
Alake also revealed that Obasanjo saved him from being killed during the military rule, adding that his advice was the saving grace.
Also in the course of the celebration, CAN Ogun State chapter decorated Obasanjo as the Asiwaju Onigbago of Christians in Ogun State. (Christian foremost leader.)