By Egufe Yafugborhi
WARRI—Hearing in the suit by Itsekiri nation against Governor Ifeanyi Okowa of Delta State, Chevron Nigeria Limited, Chief Ayiri Emami and other Itsekiri leaders, seeking to compel them to account for the N10 billion commonwealth of Itsekiri oil producing communities, yesterday, suffered an adjournment due to the absence of the trial judge, Justice Onajite Kuejubola.
Mr. Olukunle Edun, counsel to claimant/applicants, the Igba of Warri, Chief Rita Lori-Ogbebor and four others on behalf of Itsekiri nation, explained that, "The court did not sit because of an emergency meeting the judges were having with the state Chief Judge."
Meanwhile, further hearing in the matter was adjourned till March 30,  2017.
Lori-Ogbebor and others had approached the court, under the FOI Law, seeking to compel Governor Okowa, Chevron and nine Itsekiri leaders to account for an estimated N10 billion Itsekiri oil communities development vote they allegedly appropriated unilaterally since 2005 without the consent of benefiting communities.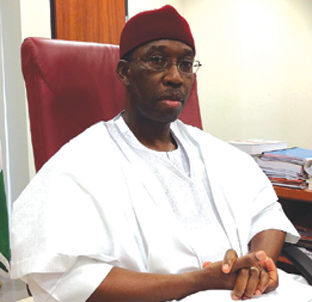 Speaking on the aborted case, yesterday, Chief Lori-Ogbebor said that the Itsekiri people were very angry and determined to pursue the case to its logical conclusion because those being accused of shortchanging the people have also tried to rubbish the efforts of His Majesty, Ogiame Ikenwoli, the Olu of Warri, at remedying the situation.
She said: "When His Majesty ascended the throne, his first responsibility was to ask the present leaders who have been squandering Itsekiri money to give way for a new set of Itsekiri leaders to run the GMOU and agreements from which oil communities get development. That became a big war between him and them.
"They even took him to court. That is why the whole Itsekiri nation is angry. They took him to the state High Court sitting in Sapele, completely out of his domain. And when Itsekiri nation tried to retrieve the case from Sapele, they beat up all Itsekiri people that went there.
"That case was transferred, not back to Warri, the jurisdiction of His Majesty, but rather to Asaba, again, because government is also interested in the communities' money as well. From Asaba, we hear they are transferring it to Ughelli. This is your country. This is your Delta."
Lori-Ogbebor and co are asking the court to compel the defendants to recall, refund or recover N2 billion or all such money paid by Chevron to persons or corporate bodies, pursuant to the purported GMOU 2006 and 2012, till date and same paid into an interest yielding account to be opened and operated by the host communities of Chevron or their nominees.
They are also prayung for an order compelling the defendants to provide to the claimants, within seven days from the date of judgement in this case, a comprehensive account of all sums and beneficiaries thereof paid pursuant to provisions of the GMOU 2006 and 2012  (for onshore and offshore operations).