The Buhari Charity Organisation (BCO), a non-governmental organisation, has urged Nigerians to celebrate the achievements recorded in the anti-corruption war President Muhammadu Buhari.
Mr Suleiman Modibo-Masaka, Chairman, Board of Trustee of the organisation made the call on Saturday in an interview with journalists  in Keffi.
He said that there was Nigerians must own up the anti-corruption war, to save the country from a select few bent on fleecing the country.
He added that records have shown that many corrupt persons have been charged to courts while some of their assets have been seized.
Modibo-Masaka said that corruption, insurgency and other negative tendencies had negatively affected the lives of many Nigerians and the country's socio-economic development.
He said there was the need for all hands to be on deck in order to tackle corruption and insecurity in the country.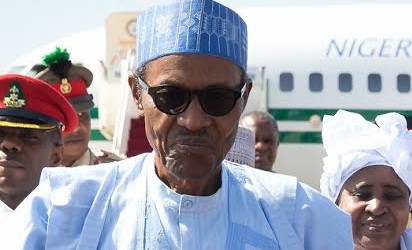 Modibo-Masaka explained that the organisation was formed to promote peace, unity and progress of Nigeria and also assist widows, orphans and the needy in the society.
"That is why, we are assessing every government and now we discovered that President Muhammadu Buhari's anti-corruption war is yielding positive results,"he said.
He noted that since the coming on board of Buhari, corruption has reduced drastically in the country.
Madibo-Masaka called on Nigerians to pray and give their maximum support and cooperation to Buhari to enable him succeeds in delivering the much needed dividends of democracy.
"For Nigeria to achieve speedy development people must do away with sentiments, corruption, injustice, abuse of office among others."
The chairman restated the organisation's commitment to continue to support government policies that have direct bearing on the lives of Nigerians.