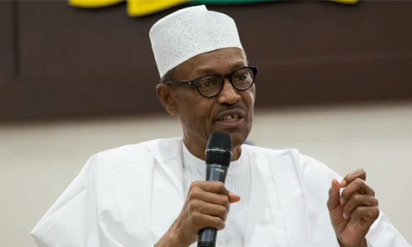 President Buhari
By Nwafor Sunday
It was allegedly reported that Senator Shehu Sani , representing Kaduna Central spoke to newsmen on Sunday, that some officials wish President Muhammadu Buhari dead so they can be nominated as the vice when acting president Yemi Osinbajo is sworn in as President.
He made this assertion immediately after inspecting artefacts of Mallam Aminu Kano at Mumbayya House Centre of Democracy, Kano.
In his words: "Those peddling rumours of Buhari's death are enemies who by hook or crook want to be Vice President to Osinbajo but unfortunately they woefully failed because Buhari is coming back safely and healthy," he said. He equally said "Unfortunately for them, neither the Vice President, Professor Yemi Osinbajo, nor Buhari trusts them.
"Osinbajo is a trusted ally to his boss and he dislikes anything that would make him compromise the trust he enjoys.
"Buhari has a daunting task of fumigating his government, cleanse it and flush out these hyenas who eat from the nation's treasury without pain.
"It is open fact that today, politicians are only interested in getting power to use as launching pad of their personal businesses", he said.