Abuja – The Federal High Court, Abuja, on Wednesday ordered the remand of Shamsudeen Bala, son of former FCT Minister, in Kuje Prison, pending ruling on his bail application.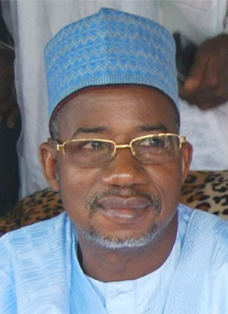 Bala was arraigned by the Economic and Financial Crime Commission (EFCC) on a 15-count charge bordering on money laundering to the tune of N1.1billion.
The defendant pleaded not guilty to charges preferred against him.
The presiding judge, Justice Nnamdi Dimgba, adjourned trial till March 27 and 28, and ruling on bail application till Feb. 3.
The defence counsel, Chief Chris Uche(SAN), had applied for the bail of the defendant.
He told the court that he filed and served the motion on notice for the bail, dated Jan. 27 and filed on same date.
He said the motion was supported by an 18-paragraph affidavit and they are relying on all the paragraphs of the affidavit.
He added that if bail is granted to the defendant, he will attend to his trial and will not abuse the bail granted to him.
The prosecution counsel, Ben Ikani, opposed the bail application, saying the defendant may not be trusted.
He said the defendant refused to submit his international passport to the EFCC, which portrays him as a flight risk.
He further said the prosecution had filed an 11-paragraph affidavit, dated Jan. 31 and they rely on all the paragraphs.(NAN)