By Rotimi Agbana
MULTI-TALENTED comedian, actor and movie  producer, Ayo Makun, better known as 'AY', has taken time out of his extremely busy schedule to create time for the celebration of his beautiful daughter, Michelle, who turned a year older, yesterday. The comic actor who was far away in a foreign country, had to dash back to Nigeria just to meet up with his daughter's birthday celebration. In his birthday message to Michelle, he confessed to have been too busy to spend time with his daughter, which is why he made sure he was around for the special day.
"I had to catch a flight yesterday to make sure I am home for your special day my darling. Heaven knows that I am one of those parents that are busy in their everyday lives and forget to share with those they love. But today is a wonderful day to come home and celebrate what you mean to daddy. This is very important for me as I watched you come out of an operation alive only a few weeks ago. Besides buying you gifts or throwing a big birthday party for you, this is  also a day of thanksgiving.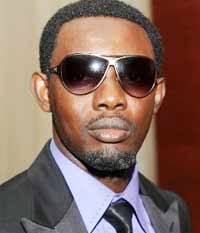 "This is a day to remind you how much you are loved by daddy. Just before you came into this world nine years ago, I remember how broke I was as a proposed father who could not even take care of himself, not to talk of your mum who followed me into the journey with hopes and aspirations for a better tomorrow. Today, you have brought us good luck. You have been a well behaved and God-fearing child. There is absolutely nothing in comparison to your brilliance. At your age, you have resolved issues between daddy and mummy, you have also captured the culture of caring and giving to others who don't have.
"You make me walk with my shoulders high every time I see your results or attend any of your school functions. You have proven to me that a local Warri boy can also be the father of an 'Ajebutter'. Michelle Folashade Adeola Makun, You have brightened my world,  you are like the sunlight that reflects on the raindrops of me and your mum's lives to make beautiful rainbows.  You have been a blessing to us. Happy Birthday to the sweetest daughter ever", he wrote.