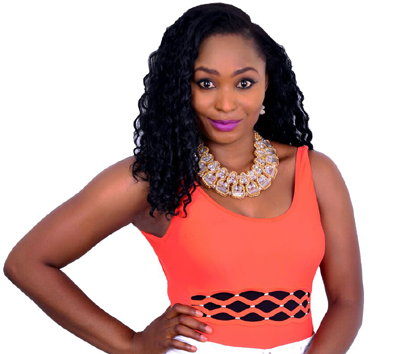 Patience Yisa
Patience Erdoo Yisa came to Nollywood a couple of years ago after having tasted a bit of a limelight as Miss Glo Rock and Rule and Miss Culture and Tourism Benue State in 2013. The tall Benue State-born actress would tell you she has been lucky in her craft as the dirty water of the movie world has not flowed her way.
Determined and passionate, Patience is ready to go the distance and take up any role pushed her way. In a chat with Potpourri, she reveals those things she can do as far as going the extra mile in interpreting her role is concerned. Like many of our actresses, going nude is out of the question for her but wearing bikinis, according to her, is right up her alley.
"To me, I don't think a bikini should be provocative, a bikini is like normal beachwear; it is we, that see it as something so big. I've watched so many foreign movies where you see them when they are dressing up but we cannot do it here because we tend to gain so much weight and more so, we're hotter than them', she said
"If a Nigerian actress were to go nude, it would cause a lot of commotion because we have this hot body that they don't have. An example is, if Mercy Johnson wears a bikini and Angelina Jolie wears a bikini, who would you be looking at? We don't necessarily need to show off all that much to look as hot as they want it to be, like in our movies," she added.