ABUJA— The Conference of Nigeria Political Parties, CNPP, is to commence an appraisal tour of the states that received bailout funds from the President Muhammadu Buhari's administration.
Also to join in what the CNPP called a fact-finding tour is a coalition of civil society groups drawn from all states of the federation, as part of efforts to hold state governors accountable on the bailout funds utilization.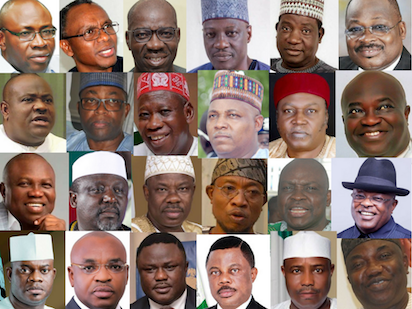 CNPP's Secretary General, Chief Willy Ezugwu, who disclosed this in a statement, yesterday, commended Governor Ifeanyi Ugwuanyi of Enugu State for judicious use of the bailout fund according to its findings and reminded other governors that the money was strictly meant for payment of salary and pension arrears.
"The bailout funds were given to states for the sole purpose of alleviating the sufferings of the states' workforce, not for capital projects.
"Our tour of the states of the federation, alongside a coalition of civil society groups drawn from 36 states, will be on a fact-finding mission on how the states spent the bailout for workers' salaries and pension arrears."