By Favour Nnabugwu
THE World Bank Group's Global Index Insurance Facility (GIIF) and African Reinsurance Corporation (Africa Re) have entered into an agreement to carry out a risk-sharing facility to subsidize premium for over 80million farmers in Africa.
The World Bank GIIF is a multi-donor trust fund that has facilitated approximately 1.5 million contracts that cover over 6 million individuals. It provides access to finance for smallholder farmers, micro-entrepreneurs, and microfinance institutions through the development and growth of local markets for indexed/catastrophic insurance in developing countries.
The risk-sharing is an experience account, to decrease premium levels for insured farmers and encourage local companies to create affordable insurance products. The World Bank's Vice President for Africa, Mr Makhtar Diop said  the project is expected to serve as a model to further incentivize other local insurers and regional reinsurers to enter into similar risk-sharing agreements.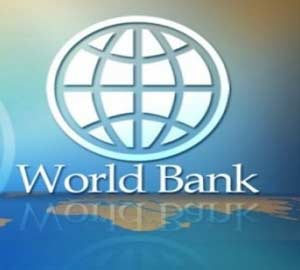 Diop stated: "Agriculture provides up to 60 percent of all jobs on the continent, but African farmers need greater access to insurance mechanisms to develop resilience to external shocks and protect their livelihoods. "This will ensure the continuation and expansion of index insurance as a risk management tool that will enable smallholder farmers to build resilience against the impact of climate change."
The  Practice Manager, Finance and Markets Global Practice of World Bank Group,  Alejandro Alvarez de la Campa, explained that the complexities of the nature of climate change requires the Bank to work closely with its partners, such as Africa Re, to provide access to finance to those communities that need it the most.
According to him, "It is the poor and vulnerable who are the most affected by climate change and natural disasters, and insurance is a critical tool to help protect their livelihoods."
Managing Director of Africa Re, Mr Corneille Karekezi, said the Reinsurer  is  excited about the prospect of the innovative solution to give more confidence to African insurers who wish to underwrite the agriculture class of business.