By Peter Egwuatu
The Securities and Exchange Commission, SEC has set up a committee to fix the deadline for account consolidation by investors who have multiple accounts which were part of the reasons why unclaimed dividend   had risen to over N80 billion.
Vanguard gathered that the committee members were selected from the Nigerian Stock Exchange, NSE, Central Securities Clearing System, CSCS Plc and stock broking firms.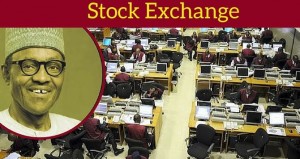 Account consolidation is a process where investors in the capital market who have multiple accounts in the system are made to merge them into a single account.
A source close to the Commission confirmed that the committee is also expected to address all other issues of multiple accounts by investors.
According to the source, "a committee has been set up as I said, and am also represented. We are working out the modalities; how a period of grace will be given to all investors who fall into this category so that they can amalgamate their accounts to sanitise the system. The committee will come up with the relevant information that will be presented to SEC whether sanctions be made against such action or for the period of grace people will be allowed to amalgamate such account. After that period of grace there will be penalty. We will be having meeting by next week (this week) and the committee will come out with a common position that will be made known to the investors."
Confirming this development, the General Manager, IT & Operations of the CSCS Plc, Mr. Joseph Mekiliuwa, said "The SEC has set up a committee to look into the issues of multiple accounts and they are expected to recommend measures toward tackling the issues."
Commenting on accounts consolidation, he said "In order not to clog the system, we encourage shareholders to consolidate their accounts; it is better and cheaper to maintain fewer accounts for ease of tracking investments.   However, we usually have multiple accounts arising from Initial Public Offering / Public Offering (IPO/PO) in which some investors would apply for the IPOs by toggling their names or using different permutations of their names to acquire shares to beat the system that has placed a cap to  every investor's  allotment.
Sometimes, non -natural persons names were used in different permutations with the implication that  such accounts   would become orphan accounts not tied to any living nor dead persons.   So, the in the wisdom of   SEC, NSE and   CSCS and other stakeholders, a committee was set by SEC   involving all stakeholders to work out the modalities for resolving   such issues , at the appropriate time SEC will inform the public.
On how to reconcile the multiple accounts, the source said "there are some relevant documents that would be required for evidence of purchase of those shares during the IPO. If possible, the photocopy of the IPO forms submitted at a point of purchase would be required. Usually you submit the original form, but you would do the photocopy and perhaps sworn affidavit that you actually bought the shares at a time mentioned."
Subscribe for latest Videos