Wealth is nothing if it cannot be used for the advancement of society and mankind. This age-long wise saying is not strange to Olori Wuraola, wife of the Ooni of Ife, Oba Enitan Ogunwusi.
As part of her efforts to put smiles on the faces of the less-privileged, Olori Wuraola is presently helping to draw attention to the plights of orphans and women, especially in the south west region of the country.
Her organization, the Olori Wuraola Orphan Aid Project, an initiative under The House of Oduduwa Foundation, is working hard to empower the less-privileged children in Nigeria, regardless of their cultural and religious affiliations.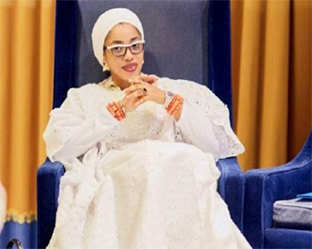 "The Orphan Aid Project is committed to helping orphaned children in the country. We want to help them fulfill their potential. We want to assist in the renovation of local orphanages and also provide food and supplies for orphans in rural areas of Nigeria and across Africa," Olori Wuraola said.
"Our Orphan Aid project is able to support these needy children through humanitarian aid and we take pleasure in putting smiles on the faces of the-less privileged by reaching out and showing love through a Giveback Concert slated for February 28th, 2017."
The concert is planned to create a medium where orphans in the country can have a sense of belonging. According to Olori Wuraola, the concert will also explore the gifts and talents embedded in the less- privileged children and expose them to opportunities that are capable of launching them into stardom in their various profession.
The funds realized from the concert would be used to enhance the effectiveness and efficiency of their structures, activities and programs designed to ensure adequate and proper care for orphaned children.
More than 20 orphanages are lined up to benefit from the proceeds, which she promised would be used to renovate such orphanages.
With performances from top Nigerian artists, including Cobhams Asuquo, 2face and Darey Art Alade among others, the concert is expected to be a talk-of-the-town for a long time.
Subscribe for latest Videos