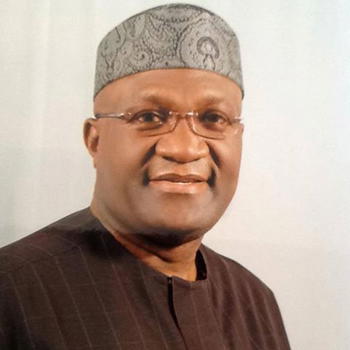 Nnia Nwodo
By Kelechukwu Iruoma
LAGOS—SENATOR Annie Okonkwo has hailed Chief Nnia Nwodo jnr, the new President General of Ohanaeze Ndigbo as the desired talisman to return Ndigbo people as champions in the league of Ethnic Nationalities advocacy and vibrant representations in Nigeria.
Speaking through a release by Collins Ugwu, Sen. Okonkwo said: "It's clear to me and many, that given our new President's regalia of references, this mandate is not about another feather to his cap, but a deep challenge to inspire a formidable nest of inclusion, respite and esteem for Ndigbo in their fatherland, and elsewhere globally.
"I'm as encouraged as everyone should be, that we must end this fetish of agonies, and exit the imposed relegation as 'tolerated lamenters', because when the omen is bright, the harvest is right."
The lead campaigner for a development paradigm shift by Ndigbo to 'invest home', stressed that the crying circumstances of our present must sting everyone to queue behind our new leaders, as they lead from the front.
"I therefore urge all Igbo sons and daughters to engage the gear of action now, for a radical rebirth in integrity and character, a flourish we once loved to share and export.
"As I wish our team leaders early goals and quick wins, I challenge all our governors to please spare them the yoke of partisanship even as they support and work together for the bigger cake," the senator concluded."