By Simon Ebegbulem
BENIN—GOVERNOR Godwin Obaseki of Edo State,  yesterday swore in  Justice Esohe Ikponwen, as the new Chief Judge of the state.
Administering the oath of office, Governor Obaseki commended the state judiciary for its cooperation with the executive arm right from the previous administration of Governor Adams Oshiomhole, noting that his recognition and respect for the judiciary necessitated the increment for the judiciary in the 2017 budget.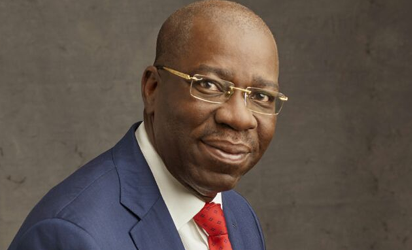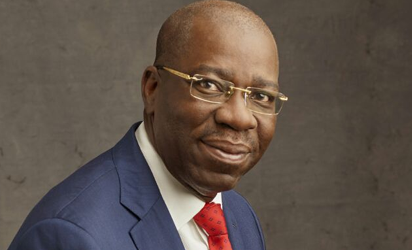 Expressing confidence in the ability of Justice Ikponwen to lead the state judiciary, Obaseki said: "Your wealth of experience as a judge and your ability to discharge your duties without fear or favour, is enough signal that you are ready and qualified to lead our state judiciary. We are very confident that you are going to bring to bear your experience in leading our judiciary to the next level. We hope this era will see improved relationship between the judiciary and the executive and the speedy dispensation of justice. We thank God that you are coming at a time we are witnessing great changes in the governance of the state. We will ensure that the rule of law is upheld for the betterment of the generality of our people."
Responding, Justice Ikponwen assured that she was going to improve on the successes achieved by her predecessor, Justice Cromwell Idahosa who bowed out Wednesday.
According to her: "I promise to be hard working, ensure speedy dispensation of justice and stand by the truth. It is the truth that sets us free and will also ensure that any form of corrupt practices are eliminated in our judiciary."
Justice Esohe Ikponwen, born November 22, 1954, attended Anglican Girls Grammar School, Ughelli in Delta State. She held an LL.B and a BL in Law in 1978 and 1979 respectively. Until her appointment, she had served as a judge in the state High Court since 1999.