By Michael Eboh
THE Nigerian National Petroleum Corporation, NNPC, yesterday, stated that its ongoing search for crude oil in the Benue Trough in Bauchi State and in Rivers State contributed significantly to the trading deficit of N18.72 billion it recorded in November 2016.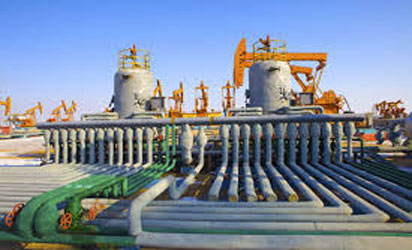 In its Monthly Financial and Operations Report for November, released, yesterday, NNPC disclosed that despite a 19.2 per cent increase in its operating revenue to N187.75 billion in November, it still recorded a deficit of N18.72 billion that month. The November figure also indicated 11.1 per cent rise in deficit in November, as it recorded 16.85 billion deficit in October.
The Corporation explained that the increase in its deficit was as a result of 18.4 per cent rise in its operating expenditure hitting N206.5 billion in November as against N174.4 billion in October 2016.
Improved revenue generation
It said, "The deficit in the month of November 2016 increased by N1.87 billion or 11.06 per cent due to upsurge in the group operating cost despite an improved revenue generation and enhanced cost control across the group.
"In particular, Integrated Data Services Limited, IDSL, operating costs has increased as a result of the ongoing mobilisation activities in both Benue Trough seismic data project located in Bauchi and Party 05 in Elele, Rivers state. Also, the strike action by Bristow Helicopters workers delayed the planned lay-time of Okono Blend resulting to nil NPDC offshore export sales for the month."
NNPC further stated that it recorded total export sale of $166.18 million in the month under review, an improvement of $60.44 million when compared with the amount recorded in October.
According to the Report, crude oil export sales contributed $96.31 million, or 57.95 per cent of the dollar transactions compared with $21.40 million contribution in the previous month, while gas export amounted to $69.87 million in the month.
Of the total export sales, the Report stated that $162.40 million export proceeds were received in the month under review, compared with $97.29 million recorded in October 2016, while it added that contribution from crude oil amounted to $96.31 million after adjusting for $2.50 million lifting deposit utilized earlier.
In addition, the Report noted that gas and other proceeds was $66.09 million, while the total receipt of $162.40 million was remitted to fund the JV cash call for the month of November 2016 to guarantee current and future production.
The NNPC report stated: "The domestic crude oil and gas receipt during the month amounted to N 121.06 billion, consisting of N2.43 billion from Domestic Gas and the sum of N118.63 billion from Domestic Crude Oil. Of the N118.63 billion receipt from Crude Oil, the sum of N75.30 billion ($382.23 million) was transferred to Joint Venture Cash Call (JVCC) being a first line charge and to guarantee continuous flow of revenue stream to Federation Account.
"NNPC transferred the sum of N43.33 billion into Federation Account during the month under review from the net domestic crude oil receipt and N2.43 billion from Gas receipts. Also, the 28th installment of the refund to FG of N6.33 billion was remitted to Federation Account."