New York – A man in Florida has been accused of posting online that he would kill U.S. President-elect Donald Trump at his inauguration on Friday.
"This is Jan.16, 2017. I was requested to type this in and post it.
"Yes, I will be at the review stand, the inauguration and I'm going to kill President Trump, President-elect Trump today," Dominic Puopolo said in a video posted on Monday.
Puopolo, 51, was arrested on Tuesday and allegedly admitted to making the threat.
He was ordered for a mental evaluation at a court hearing on Wednesday.
The threat, which was directed at the Secret Service, came in the middle of a long string of incoherent video messages where he calls himself Jesus Christ and repeatedly talks about his "father".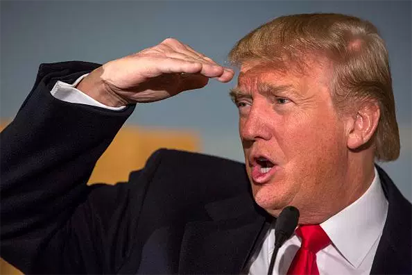 Some of the messages are aimed at President Barack Obama's White House Chief of Staff Denis McDonough and model Adriana Lima, as well as a woman he refers to as his daughter.
Puopolo, who said in one of the posts that he had had three wives and three children, is the son of American Airlines Flight 11 9/11 victim Sonia Morales Puopolo, the Miami Herald reported.
The newspaper reported that then Sen. Hillary Clinton gave the eulogy for Morales Puopolo, a philanthropist from Massachusetts, who she knew from work with the Red Cross.
Dominic Puopolo previously wrote for NBC Dateline that he traveled to Germany for the trial of Mounir el Motassadeq, convicted of the 9/11 attacks, because he was "moved to protect our country and seek justice against our enemy".
The Miami Beach arrest affidavit said that Puopolo is believed to be homeless.