By Imanuel Jannah
ABUJA – Former President Goodluck Jonathan; Governors Nyesom Wike, Ifeanyi Ugwuanyi, Ben Ayade and Aminu Tambuwal; Lt. Gen. Tukur Buratai, Senator Dino Melaye and others, yesterday received awards for Excellence.
Those who also received the awards for Excellence are: Dr. Alexander Chika Okafor, Senator Godswill Akpabio, Hon. Nkeiruka Onyejeocha, Tony Ojobo, Dr Maikanti Kachalla Baru, and Azubuike Nelson popularly known as Phyno.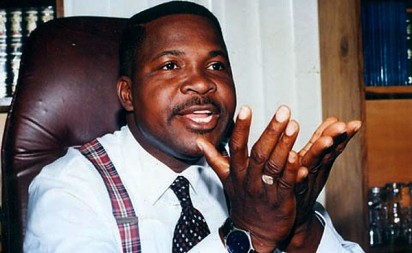 The awards were presented during the Authority Newspapers Awards for Excellence and Good Governance 2016, held at Shehu Musa Yar'Adua Centre, Abuja.
Senator Dino Melaye, who spoke o on behalf of FHC Chief Judge, advised journalists to report adequately and ask questions whenever in doubt.
Delivering a lecture on the topic, "True Federalism" Chief Mike Ozekhome (SAN), noted that true federalism is a system of government that allows disparate groups of people to live within their comfort zone respecting others while being respected in turn with a central government and component units.
He likened Nigeria's greatness, as a nation, to the "Coat of Many Colours" Dolly Parton sang about, which turned out beautiful and historic in spite of being put together but several pieces of unique fabrics.
He pointed out that each part is as important as the other.
He said: "Nigeria is made of about 390 ethnic groups and not just three. If you give undue prominence to the Igbo, Hausa, and Yoruba ethnicities; neglecting the other ethnic groups, you will continue to experience insurgency and agitation for self-determination.
"We need to give voice to the voiceless, let people express themselves. Whilst not advocating for the break-up of Nigeria, we must allow the minorities to have their say and let the majority have their way through dialogue."
Stressing the need for justice to be dispensed in revenue derivation and allocation throughout the federation, Chief Ozekhome pointed out that Nigeria is still searching for true nationhood.
In his words: "There's great injustices in the land that's why in spite of the constitutional development that commenced with the 1922 Clifford constitution to the on-going proposed ammendment, we are still in search of true nationhood."
He warned that if government does not make life comfortable for the people, the people will make life uncomfortable for the government, saying "To avoid IPOB, MASSOB, Niger-Delta Militants, Shiite Muslims, Agatu and Odi massacres, we need to practice true federalism where each region is allowed to develop according to its pace, nuances, and idiosyncrasies. Anything short of that, we are only postponing doomsday."
The Managing Director/Editor-in-chief, AUTHORITY Newspapers, Mr. Madu Onuorah, said: "No country or society can be lifted meaningfully or journey safely in an environment where merit and excellence are not sufficiently recognized. In such a milieu, a danger of moral recession and loss of faith in the polity will come to fore."
Laying out the rationale behind the awards, he explained that "Although 2016 provided a tapestry of heroes and villains, today in Nigeria, civilization remains a work in progress" adding that the "The Authority Awards for Excellence and Good Governance reflect a sober effort to recognize and fete merit and excellence in diverse arenas of human endeavour in our country," he added.