*As Ooni seeks monarchs' support for federal, state govts
By Olasunkanmi Akoni & Monsur Olowoopejo
Lagos— Governor Akinwunmi Ambode of Lagos State yesterday unveiled plans by his administration to integrate the six states in the South West region to the food security drive of the state, especially in addressing the demand and supply deficit for the overall benefit of the people.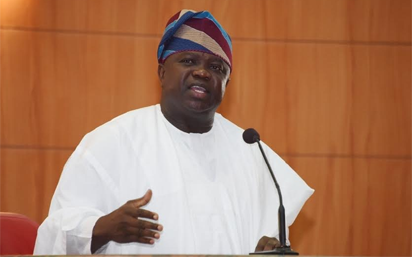 Ambode, who spoke in Ikeja when he received the Ooni of Ife, Oba Enitan Adeyeye Ogunwusi, who was on a courtesy visit, also pledged his commitment to the economic growth and promotion of the traditional values and culture of the Yoruba nation.
The governor recalled that in the last one year, the state government joined the Oodua Investment Group, in addition to the acquisition of land in Ogun and Oyo states for agricultural purposes, saying that government would scale up the economic integration of the South West states, as well as the cultural heritage of the region.
While commending the Ooni for his achievements in office so far, Ambode said the visit to Lagos was historic in the annals of his administration coming barely few weeks after the first year anniversary of the king's enthronement.
Earlier, Oba Ogunwusi said he was at Lagos to identify with Ambode's achievements and to seek ways of partnership, especially in the area of food security.
He said since assuming office, the governor has kept all his promises to the people and the result has been the transformation of the state, adding that the governor has indeed taken Lagos to the next level.
Speaking on partnership on food security, the monarch said it was important for the South West states to explore partnerships for the benefit of the people.
He said: "We can partner in respect of food security. In Osun State, we have land for agriculture and same in Oyo, Ondo and Ekiti states.
"You will not believe that 80 per cent of all the products from those farmlands are wasted; it is only about 20 per cent that get to the metropolis of Lagos for consumption.
"Now imagine, if we can just synchronise and work together on how to take food security to another level."