By Emman Ovuakporie & Johnbosco Agbakwuru
ABUJA — SPEAKER of the House of Representatives, Mr Yakubu Dogara, yesterday, said granting autonomy to the local government areas in the country would guarantee development at the grassroots.
This came as the National President of the National Union of Local Government Employees, NULGE, Mr Ibrahim Khaleel, urged the Speaker to plead with President Muhammadu Buhari to stop state governors from violating the constitutional roles of local government officials.
Speaking when the officials of NULGE paid him a visit in Abuja, the Speaker said the House was working to grant financial autonomy to local governments in the ongoing constitution alteration exercise because it was the only way to guarantee development at the grassroots.
Dogara told local government workers to step up agitation for local government autonomy, saying it was only through their individual and collective efforts that the desired change would be achieved.
He said no progress can be achieved in the local government if the present status quo of interference by state governors was retained, adding that local governments must be financially and politically autonomous to achieve  development in the rural areas.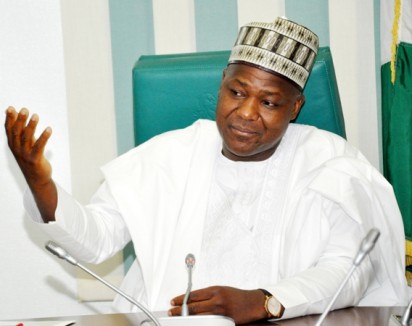 According to him, "It is a responsibility all of us owe to our people. As a matter of fact, we are not even doing it for you, we are doing it for the Nigerian people. And the way local government administration is in Nigeria, I must say it is truly a stab on the conscience of every true democrat.
"It doesn't matter whether you are the president, or you are a senator, a member of the House of Representatives, a leader of any of these institutions or in the judiciary."
The Speaker said that some governors who opposed local government autonomy were of the view that local governments will collapse if their administration they handed over to the elected chairmen.
He, however, argued that state governors would have "extricated themselves from blame if they let local governments free."