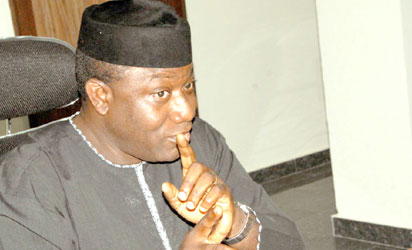 Fayemi
…says adequate surveillance'll reduce lead poisoning
By Gabriel Ewepu
ABUJA-THE Minister of Mines and Steel Development, Dr Kayode Fayemi, yesterday, advocated domestication of Child Rights Act to stop child-miners, and urged state governments to be proactive on that to protect children from being used by illegal miners.
Fayemi made the call and said it has become necessary for the governors to domesticate the Act for the protection of children from unscrupulous persons in the society who take advantage of the children's poor background and parents and use them for their illicit at the detriment of their health.
The Minister also condemned the use of children and pointed at deaths recorded in some states, which were mostly children, because of being forced into the illegal mining business that had also endangered the lives of others, and mentioned the incident which occurred at a mining site located at Kafinkoro Village, Paikoro Local Government Area, Niger State, where illegal mining activities claimed four lives.
He said: "Mining activities are not for children and it is very wrong to engage children in it as some parents, guardians and labour hirers are doing. You are endangering their lives.
"It is important for states to domesticate the Child Rights Act to protect the children from being used at mining sites, and it will discourage the illegal act of mining".
According to him illegal mining activities will be put under serious check by ensuring artisanal miners were properly registered within their area in order to avoid future environmental degradation and deaths.
Meanwhile, the Minister also urged state and local governments to commence registration of artisanal miners operating in their domain to promote the culture and practice of safer mining and improved revenue generation.
"If the states and local government authorities can assist in registering artisanal miners into groups, it will be easy for the federal mining offices in the states to relate with them, provide them with logistics and professional supports, and also give them licenses that will enable them operate legitimately.
"The Ministry officials will organise them into cooperatives, tutor them on safer mining processes, introduce them to equipment leasing, coordinate them to benefit from our financial support and then they can operate in a more professional manner, which will also translate into better sources of income for them and increased revenue for government.
"This is better than a situation where they continue to operate illegally, without any knowledge of the industry and the inherent health hazard to themselves and the immediate community", he said.