By Gabriel Enogjolase
EDO State yesterday took a giant step towards the implementation of its Child Rights Act as Governor Godwin Obaseki inaugurated the Family Court, to exclusively handle matters pertaining to children in both civil and criminal matters.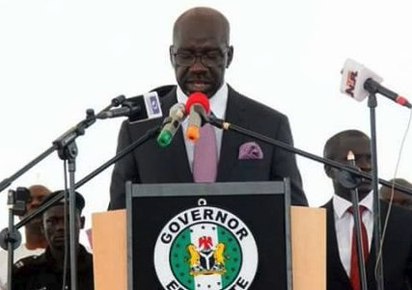 The bill was passed into law in 2007 and was assented to by former governor, Oserhiemen Osunbor.
At the inauguration, Governor Obasaki said if Nigeria could implement the family court, it would go a long way to addressing some of the challenges facing families.
The governor, represented by his deputy, Mr. Philip Shuaibu, assured that the government would support the judiciary, especially as the 2017 appropriation bill provides for infrastructural development.
He said government would provide more courts as well as improve on the welfare of judges and judicial workers.
Speaking, the Chief Judge of the state, Justice Cromwell Idahosa, said the Child Rights Bill extensively catered for the interest and rights of the child.
Idahosa noted that the court would have exclusive jurisdiction to handle all matters pertaining to children in both civil and criminal matters.
According to him: "With the inauguration of this court, there shall now be speedy trials in matters relating to children's welfare and protection, specifically from undue exposure and exploitation. The court will strive to provide families with the best possible outcome in child rights' cases in accordance with the law and best global practices."
Similarly, Edo Chairman, Nigerian Bar Association, NBA, Mr. Ede Asenoguan, said the inauguration would place the state among the few states in the country that had established the family court.
"We are happy that today, our collective dream of caring for the rights of our children has been given a boost by this inauguration.
"Certainly, our children deserve the best and I believe that no effort shall be spared in ensuring that the rights of children are protected and enforced whenever or wherever same is breached or violated," he said.