By Benjamin Njoku
NOLLYWOOD movie director, David Sorochukwu Akumah's Facebook page was swamped with several comments from fans, yesterday, as they wanted to confirm whether the controversial Big Brother Naija housemate, Gifty Powers a.k.a Gifty is actually married to him or not.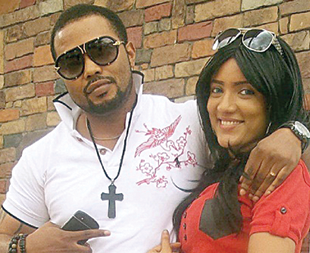 News had gone viral that Gifty who has been getting cozy with most of the guys in the house is actually married to the popular Asaba-based film director, David Sorochukwu Akumah. Akumah is the CEO of Sodafaces Multimedia and Entertainment company.
When E-Daily contacted him on the telephone, he said he was driving, but subsequent calls did not go through. Many of the postings on his Facebook page frowned at the wife's participation at the ongoing reality TV show.  One of the comments by Princess Anastacia Franchize said, "Really I am shocked at this revelation but still I won't judge anyone.
Big Brother  Naija house
"I just want you to stand up and address this issue. It's either you both are divorced or you guys decided to keep everything low because she's going into the house. So please guy, for the sake of the love you have for her, address the issue and stop this whole drama. Everyone is condemning her already without knowing the truth. Even if you are no longer together and you feel you want to punish her, I beg you to forgive her and save her name. She's a woman and for whatever reason I don't think she deserves all the things people are saying about her. Everyone has every reason to keep her personal life private but it's already out and I want you to address it and not keep quiet while her name is being tarnished."
Another user asked: "How do you feel about your wife being in the Big Brother Naija house and these small boys are busy touching her?"
However, Gifty is said to have been married to David since 2014. Their pictures surfaced online, yesterday, to the surprise of everyone. Since the reality show kicked off last two Sundays, the Anambra State-born housemate has been all over Bassey touching his well-built body and drooling over the young man. She has also been spotted flirting with Miyonce and other guys in the room. Soma was forced to call her 'loose' yesterday which left her angry. Tongues have been wagging that she doesn't behave like a married woman the way she throws herself at guys. But some believe it might just be her strategy to win the N25 million which is a huge sum of money.
Subscribe for latest Videos