By Ikechukwu Nnochiri
ABUJA—Two years after it docked the detained former National Security Adviser Col. Sambo Dasuki (retd), over money laundering charges, the Economic and Financial Crimes Commission, EFCC, yesterday, opened its case against him.
EFCC called its first witness to testify against Dasuki, who is answering to a 19-count charge of  alleged N32 billion, before an Abuja High Court sitting at Maitama.
The witness, Mr. Adariku Michael, who is a lead investigative officer at the EFCC, narrated before trial judge, Justice Hussein Baba-Yusuf, how his team traced N750 million the defendant allegedly transferred into a bank account belonging to Reliance Referral Hospital.
He said the fund was moved from account of ONSA domiciled with the Central Bank of Nigeria, CBN.
EFCC alleged that Dasuki connived with a former Director of Finance in the Office of the NSA, Mr. Shuaibu Salisu and a former Executive Director of the Nigerian National Petroleum Corporation, NNPC,  Aminu Baba-Kusa, to divert funds.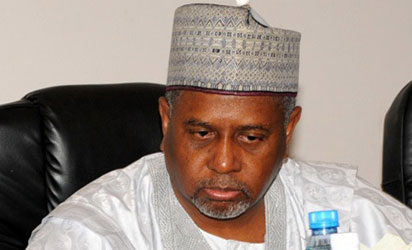 It alleged that the defendants siphoned over N32 billion from accounts of the office of the NSA operated with both the CBN and other financial institutions.
Led in evidence by EFCC lawyer, Mr. Rotimi Jacobs, SAN, the witness said that the commission launched its investigations based on a petition dated September 22, 2015, accusing Dasuki of abusing his office and money laundering.
He said: "When we received the petition, we moved into action immediately the same day. We wrote a letter to confirm the allegation regarding the movement of funds from accounts of ONSA to various companies.
"On September 22, 2015, we received a response from the CBN and analysed same. Our analysis showed movement of funds to various companies some of which includes Acacia Holdings Ltd.
"Our findings showed that Acacia has two accounts, one in UBA and another with Ecobank. We found out that Acacia account with UBA received the sum of N600m from ONSA account in CBN, while the second account with Ecobank got N650m.
He said EFCC equally wrote to CBN to furnish it with account statements of the companies.
"We also wrote to UBA, Ecobank and FirstBank in respect of Acacia Holdings Ltd and Reliance Referral Hospital," he said.
The witness said the EFCC also wrote to the Corporate Affairs Commission, CAC, to get the status of those companies, adding that responses were received and equally analysed.