By Chidi Nkwopara
OWERRI—The federal and state governments have been urged to make the payment of salaries, emoluments and pensions, a top priority, as Nigeria joins other nations to welcome 2017.
The Anglican Bishop of Okigwe South, Rt. Rev. David Onuoha, made the appeal in his New Year message, made available to Vanguard in Owerri.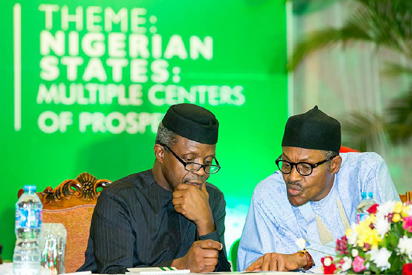 "Treating workers unjustly can weaken the hand of God to bless. Efforts should, therefore, be made to make the payment of salaries, emoluments and pensions a priority," Bishop Onuoha pleaded.
The cleric equally urged government to evolve a system that will ensure equal work for equal pay, pointing out that "it will correct the systemic injustice that allows a section of this society to feed fat from our common wealth, while a vast majority of others wallow in penury."
While submitting that "justice and equity are very central to receiving God's grace and favour in the new year," Onuoha also urged Nigerians to rise above sectionalism, partisanship and tribalism and join hands with the Federal Government in the current crusade to make corruption unattractive in Nigeria.
"The prevailing economic situation in the country, which has engendered poverty, hardship and misery, is the effect of many years of recklessness with our common wealth. It is crucial to the survival of this nation that this ongoing war against corruption is convincingly won," Onuoha said.
He was also of the view that Nigerians have a duty to change their evil ways so that the blessings God has in store for the nation in 2017 will not become elusive.
"We must repudiate the prevailing culture of greed, selfishness, deceit and primitive acquisition of wealth that characterize leadership in this country. The citizenry must also shun greed, laziness and the growing appetite for free money that encourages sweet without sweat," Bishop Onuoha said.
He cautioned his brother clerics to put religion into better use to promote peace, love and nation building.