*As state govt imposes curfew on Xmas day
By Levinus Nwabughiogu
ABUJA —President Muhammadu Buhari has directed Governor Nasir el-Rufai of Kaduna State to adopt measures that would restore peace and tranquility in southern part of the state.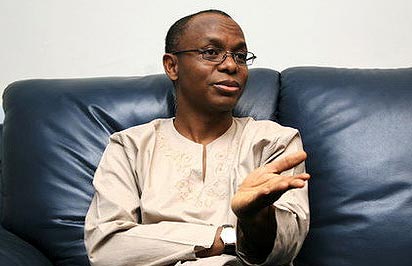 The order is coming on the heels of the incessant clashes between the communities and suspected armed herdsmen in Southern Kaduna where many lives had been lost.
Speaking with State House correspondents at the Presidential Villa, Abuja, yesterday, Governor el-Rufai, who said he was at State House to give President Buhari updates on the issue, disclosed some of his efforts aimed at restoring normalcy in the state.
He also disclosed that a curfew had been imposed on the troubled zone to forestall any eventuality.
He said: "I came to brief the President about the situation in Southern Kaduna, what happened in the last few days and outlined to him the measures we have been taking as state government with the support of the Nigerian Army, the Nigeria Police and the Department of State Services, DSS.
"The President has given us unqualified support to stabilize the state and bring all those responsible for the violation of our laws to justice.
"So, we have the full support of the President to move on and we're quite confident that things will return to normal very soon.
"Well, we have curfew, even on Christmas day, but it is for 12 hours. People will be able to get out in the morning at 6 a.m. and be back at 6 p.m. It is because of the security situation.
"I don't think the state government should be blamed. Those responsible for the violence that broke out in those parts of the state should be held responsible for that.
''We have not imposed curfew in other parts of the state. We had to impose curfew here because of the situation that was caused by irresponsible behaviour by certain people."