President Muhammadu Buhari's visit to Bauchi billed for Thursday, December 29, was again postponed arising from the prevailing weather conditions in the country, even as President Buhari regrets the sad development.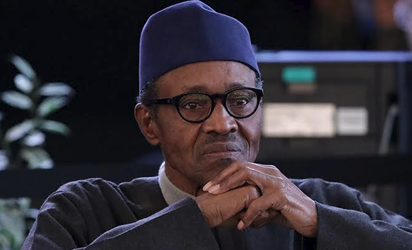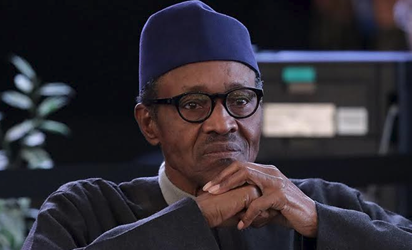 The first visit which was scheduled earlier on December 13, 2016 was postponed because of the President's visit to Banjul, the Gambian Capital as part of the mediation team in that country election.
Buhari and other Nigerian leaders led by the Economic Committee of West African States(ECOWAS) were mandated to mediate in Gambian electoral crisis where President Yahaya Jammeh, after conceding to a defeat in the elections, vowed not to step down for what he described as election characterized by irregularities.
A statement Thursday, by Presidential spokesman, Mallam Garba Shehu said: "Uncooperative weather which has been the bane of air travel in the current harmattan season, leading to the delay and cancellation of flights, reared its head in Abuja Airport this morning, preventing the take-off of the President's plane for the trip to Bauchi.
"Technical information received from the weather station showed that visibility as at this morning was 600 meters, 200 metres short of the 800 metres minimally required for a safe aircraft take-off.
"According to the information available, the visibility was expected to drop to 300 metres before improving to permissible limit later in the day.
"The commander of the Presidential Air Fleet, Air Commodore Hassan Abubakar, said that the Presidential Aircraft was in perfect condition, the weather in Bauchi was alright, but that the problem was in Abuja.
"In cancelling the visit to the state, President Buhari expressed regret over the disruption caused by the bad weather. In a recorded audio and video message, he said he looked forward to the visit in the course of which he was to commission an Air Force medical facility and a number of other projects by the state government. He said he also intended to thank the people for their relentless support in all his political undertakings.
"We make our plans, God makes His own plans," said the President.
The statement added: "President Buhari thanked the Government and people of Bauchi State and the Nigerian Air Force for the studious and elaborate preparations made to receive him, and assured that he is going to visit the state at a more auspicious time.
Meanwhile, the Minister of State for Aviation, Senator Hadi Sirika, in his reaction, said the Federal Government is planning to upgrade the Instrument Landing Systems (ILS), at the country's major airports, to ensure that they are working better. This is with a view to minimizing the sort of flight disruptions that have featured every harmattan season.