By Dayo Johnson
Akure—ONDO State Government yesterday announced that it has received N6.5 billion as part payment of the money owed it by the Federal Government on the excess deductions made from the state account on the Paris Club payment.
Consequently, Governor Olusegun Mimiko has ordered that part of the fund  be used to offset workers salaries.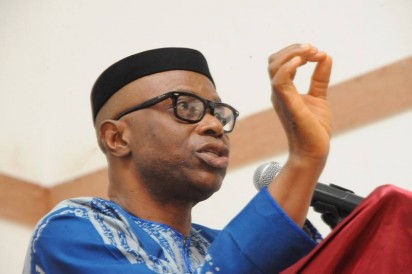 A statement issued by the  Commissioner for Information, Mr Kayode Akinmade said the N6.5 billion is from the about 185 million dollars owed the state on the Paris Club deductions.
According to the statement, out of the N6.5billion received, the state government will get N4.37billion which represents 67.3 percent of the sum, while the Local Councils in the state will get N2.1billion which represents 32.7 percent of the sum paid.
Following this development, the state Governor, Dr Mimiko has directed that 50 percent of the fund  be used to pay salaries while the balance would be expended on running the state.