By Simon Ebegbulem
BENIN—A leader of All Progressives Congress, APC, in Edo State, Chief Charles Idahosa, has described as untrue, insinuations that Governor Godwin Obaseki has abandoned APC politicians who were instrumental to his victory, saying that the allegation was too hasty.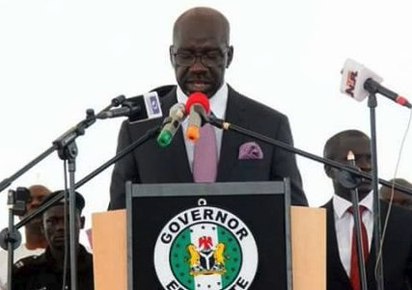 Idahosa, who was the Political Adviser to immediate past governor of the state, Mr Adams Oshiomhole, said: "Yes, I am aware that there are fears that he may not relate well with politicians like Oshiomhole, but you should realise that he is just two months in office and it is too early for anybody to draw conclusions.
"He is different from Oshiomhole. Oshiomhole, because of his labour background, mixed with both the good the bad and the ugly. Oshiomhole did not really care about protocols. But Obaseki came from the background of a public servant, who likes following protocols. Obaseki has said that he will relate with politicians but he wants to settle down and work out a pattern on how to deal with them.
"Yes, people have come to me to complain that he has abandoned those that worked for him, that he has jettisoned politicians but I told them 'no, he has his own programmes, he is going to create opportunities for everybody. By the time he creates his own executive early in the new year as he promised, every local government will be represented in the Executive Council and I don't think Obaseki will sit in his office and be writing the list of those to be appointed by himself.
"The leaders will eventually bring representatives who will be nominated. So by the time his full cabinet starts unfolding politicians, we will see his direction. I don't think he has any intension of shutting out politicians because he did not get there by appointment, he came by election," he stated.