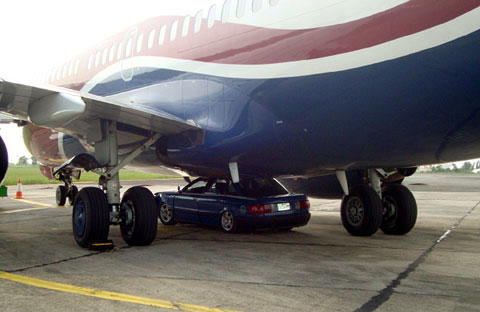 Arik Airline
The lifeless body of a stowaway was, yesterday, found in the main wheel well of one of Arik Air's A330-200 aircraft at the Oliver Tambo International Airport, Johannesburg, South Africa.
The airline confirmed the incident in a statement by its Communications Manager, Ola Adebanji.
He said the aircraft operated the scheduled Lagos-Johannesburg flight that departed the Murtala Muhammed International Airport at 3:55p.m., Tuesday, and arrived in Johannesburg shortly before 11p.m.
Discovered during checks
It said engineers of South African Airways Technical facility at the Oliver Tambo International Airport, where the aircraft was scheduled for a routine maintenance check, discovered the body of the stowaway during the inspection phase.
The airline said investigations were ongoing to determine how the stowaway found his way into the aircraft's wheel well.