…As Qua Iboe terminal resumes operation …OB3 is 80% completed
By Sebastine Obasi
THERE is hope of increased oil production in Nigeria as ExxonMobil-operated Qua Iboe Terminal (QIT) is back, producing excess of 150,000 barrels of oil per day, bopd.
This is coming as the Ministry of Petroleum Resources said that the Obiafu-Obrikom-Oben (OB3) gas pipeline is about 80 percent completed.
The QIT facility was shut in mid-July 2016, after militants breached the crude loading line taking crude from the company's main export pipeline to the terminal itself. Network, a Nigerian company which exports its crude through the terminal, was producing over 2,000bopd.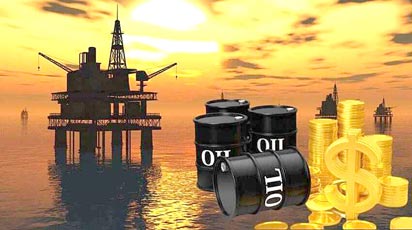 Frontier Oil and Universal Exploration and Production, were said to have also re-commenced exporting their crude through the facility.
ExxonMobil exports over 400,000bopd through the terminal, located offshore Eket, Akwa Ibom State, South-South Nigeria.
By repairing the facility in record time, ExxonMobil had fulfilled a target it set for itself.
Shell had taken over eight months to repair a similar facility, the crude loading line taking crude from the Trans Forcados pipeline to the Forcados terminal, which was damaged in February 2016.
Industry analysts believe that the ease with which ExxonMobil was able to repair its facility, compared with Shell, was due to the   nature of the host communities. "The Ibibios of Akwa Ibom State are the most peaceful people in the broad swath of the Niger Delta", says Sam Ojehonmon, an oil and gas consultant.
As regards the OB3 gas pipeline, Gbite Adeniji, Senior Technical Adviser, Upstream and Gas to the Minister of State for Petroleum Resources, who said it is 80 percent completed, implored stakeholders to "pay close attention to and monitor the progress of the construction of this very important pipeline".
Contract for the construction of the OB3 was awarded in 2011. At 48 inches, it remains the largest diameter pipe size to be built in Nigeria. At 127km in length, starting from the Intermediate Pigging station at Umukwata in Delta State and terminating at Oben Node in Edo State, it is the first gas pipeline.
It is scheduled for the domestic market, to transport gas from the gas rich east of the country to the demand centres in the west of Nigeria.
"For this reason we should all be focused on its completion", Adeniji insisted.