By Michael Eboh
ABOUT 18.126 billion litres, an equivalent of 13.517 million metric tonnes of Premium Motor Spirit, PMS, also known as petrol, was imported into the country in 2015, according to a report from the Department of Petroleum Resources, DPR.
The DPR report disclosed that the volume of PMS imported in 2015, appreciated marginally by 0.08 per cent compared to total PMS imports of 18.11 billion litres recorded in 2014.
The DPR pointed out that independent petroleum marketers recorded the highest PMS importation in the year under review, accounting for 47.32 per cent of the total, with the import of 6.396 million metric tonnes.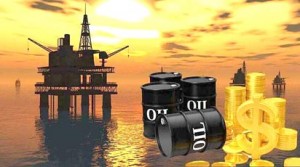 The Products and Pipeline Marketing Company, PPMC, a subsidiary of the Nigerian National Petroleum Corporation, NNPC, imported  5.289 million metric tonnes of the products, representing 39.13 per cent of total PMS imports in the period while under review, while major oil marketers imported 1.832 million metric tonnes, representing 13.5 per cent of the total.
In the case of Dual Purpose Kerosene, DPK, the DPR report noted that the PPMC, major oil marketers and independent oil marketers imported a total of 1.53 metric tonnes of the commodity, representing 1.885 billion litres.
Further breakdown revealed that the PPMC accounted for 58.08 per cent of total DPK import, with 888,733.01 metric tonnes; independent marketers followed with 636,444.11 metric tonnes, representing 41.59 per cent of total import of the commodity, while major marketers imported 4,987.36 metric tonnes of the commodity, accounting for 0.33 per cent of the total.
Again, the report stated that 440,689.20 metric tonnes of Aviation Turbine Kerosene, ATK, also known as aviation fuel, an equivalent of 542.929 million litres was imported in the year under review.
According to the DPR, independent oil marketers imported 251,212.03 metric tonnes of ATK in the period under review, representing 57 per cent of total ATK import; major marketers recorded 189,477.17 metric tonnes, accounting for 42.99 per cent of total ATK imports, while the PPMC did not record any ATK import in the period under review.