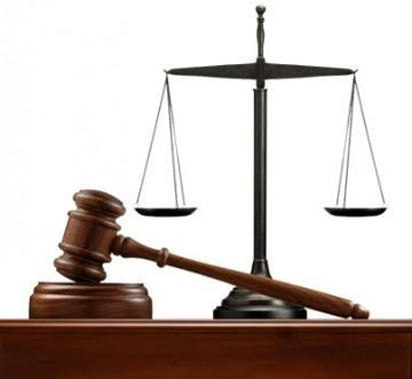 court
By Ikechukwu Nnochiri
ABUJA—The Chief Judge of the Federal High Court, Justice Ibrahim Auta, has maintained that recent clampdown on Judges made 2016 a gloomy year for the Judiciary.
According to him, ''other than thanking God for sparing our lives, there is, indeed, not much to celebrate."
Justice Auta stated this in a speech he presented at the end of year/ retirement and merit award ceremony the High Court held in Abuja on Monday.
He said unlike previous years, the court resorted to having a low-key ceremony to mark the end of the year, in view of recent developments in the court and the judiciary.
The CJ, however, implored Judges across the federation to rise to the occasion and ensure that the independence of the judiciary was not traded for harassment and intimidation.
Insisting that Judges were being unnecessarily harassed, including gathering of rented-crowds to protest against valid court rulings, Justice Auta said he had the hope that someday, "our society and people will realise the extent of destruction that they have done to the system".
He said:  "One happy thing though is that only those who have lost their cases in court are the ones complaining. There is therefore the greater need for the Judiciary all over the country to strengthen its information services so as to help the helpless judicial officers and the courts.
"This is apt because the moment the independence of the judiciary is completely eroded and judges are no longer courageous to dispense justice without fear or favour, then the society is doomed.
"We must ensure that we protect that which the constitution has given us and insist that the business of governance is done in accordance with the law.
"The Judiciary and indeed the Federal High Court must continue to take credit for the success of the last election and the peaceful transition to the new government.
"It does not matter whether it is appreciated by other dramatis personae but I am sure that I am clearly understood by all stakeholders in the Nigeria Project.
"I, therefore, urge you not to be shaken in your resolve to build a strong and dependable judiciary whose pronouncements will be appreciated by all who go through the portals of our justice administration system."