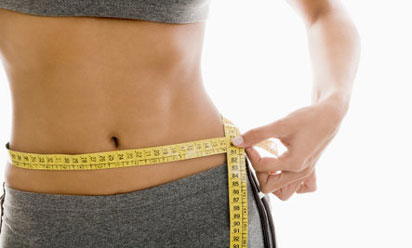 weight-loss
A nutrition and healthy Lifestyle Coach, Mrs Otito Okpala, on Thursday said high fat diet was beneficial in weight loss with less sagging skin.
Okpala, who works with a non-governmental organisation, Family Health Initiative, spoke in an interview in Lagos.
She said, "We noticed that when you are on high fat diet and you are losing weight, you will not have wrinkles or sagging skin, because you are eating high fat and moderate protein.
"When we talk of moderate protein, the `ponmo` (animal skin) we eat has high cortisone and those high cortisone act as fillers.
"So, when you are actually losing weight, your body does not sag along with it. "
Okpala urged the Federal Government to develop and improve research institutes to carry out research on the country's local foods and passed it to the people.
She also called for more awareness in schools about the need for children to eat healthy foods for healthy growth and development.
"Parents should be encouraged not to give their children sugary drinks, but instead, they should be encouraged to cook healthy foods for their children.
"Sugar is one of the causes of diabetes and obesity and should be avoided at all costs, " Okpala advised.