With economic recession biting hard, some hair stylists in Lagos have lamented low patronage due to increase in the prices of hair making materials and many women resorting to wearing ready-made wigs.
A check by the News Agency of Nigeria (NAN) at Ketu, Surelere and Lagos/Island areas revealed that many saloons had increased their service charges, blaming it on economic recession and lack of power.
The development has scared customers away to cheaper alternatives, readily found in ready-made wigs.
As at March, washing of hair, which used to cost between N100 and N200, now cost N500 and re-touching has increased to N500 and N1,000 from between N250 and N300.
Weaveon fixing which used to cost between N500 and N700 now costs between N1000 and N1,500, Ghana weaving, depending on the quantity and style, used to cost between N1,500 and N2,500, now goes for N3,000 and N5,000.
Big Braids and Million Braids which used to cost between N5,000 and N10, 000,  now costs N12,000 and N15, 000.
Also, the prices of hair making materials have increased, such as the fuller hair attachments or extensions which hitherto, cost N500, now cost N1,000 or N1,200, while the smaller extensions which usually cost N350 now is between N500 and N700.
Some weaveons that cost N700 now cost N1,300 and many others,  depending on the quality, have increased by 50 per cent.
Alhaja Sinotu Lawal, a wholesale dealer in hair products and extensions in Balogun Market, Lagos Island, told NAN on Monday that the companies that supply to her had said the prices of manufacturing materials had increased.
"The companies told us that due to the economic recession the prices of their raw materials have gone up, which means that the prices of weavons and hair extensions will automatically be increased.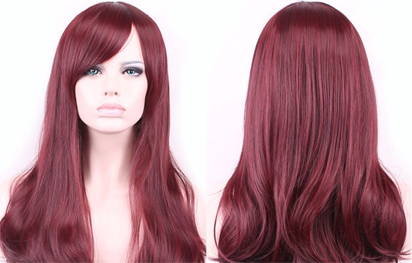 "Even the prices of imported ones have increased because the cost of importation is not a child's play,'' she said.
For those who carry Dreadlocks (which is about twisting and locking of the hair to create thick strands of rope-like hair), washing, re-locking and matting which used to cost N1,000, has increased to N1, 500 and N2,000.
Some of the stylists who spoke said that the increment was as a result of increase in shop rent, constant use of the electricity generators due to power outages as well as increment in market or local government levies.
Miss Oluchi Iloanya, a hairdresser at Campos area, Lagos/Island, said she increased the charges for hair making services to meet up with the recent high cost of living in the country.
"Around March this year, things changed drastically, the prices of hair products became costly, the levies and dues we pay here inside the market to the local government went up.
"We don't have constant power to work with and we have to survive.
"I had to increase my charges for different hair styles so that I can meet up with these bills, but unfortunately, my customers have reduced.
"They say it's too expensive to make hair. Before this time, I can attend to five to six customers in a day, but now I attend to just  one or two; some days, nobody will even ask for my services,'' Iloanya said.
Another stylists who is popularly known as "Iya Omo'' at Ketu Market, said that her shop rent increased from N3,000 to N5,000.
"It is from the proceeds of this hairdressing business that I pay shop rent and support the home front. Economic recession is hitting hard and I had to increase the charges for my services to survive.
"The recession is also affecting everybody, including customers and I don't blame them if they don't come to the saloon frequently like they used to.
"The new trend now is that people now wear ready-made wigs and shun saloons,'' she said.
In her view, Theresa Nnoli, a stylist in Surulere, said that she increased her charges because she spent so much fueling her electricity generator due to lack of power.
"It's very challenging to attend to customers when there is no power, you need the power to dry and style the hair as well as make the customer comfortable.
"The recession too is not helping matters; in December in the past, I would have been booked all round the month because this period is our `Rush Season'.
"But up till now, I can't boast of five customers. It's really a challenging time,'' she noted.
Some women also affirmed that it was expensive to visit the saloon or pay for the services of hair dressers, adding that they had resorted to wearing low cuts or wigs.
The prices of wigs, depending on their quality, length and styles, had increased as a result of high demand.
Some of the different trending wigs are Invisible Lace Closure Wig Braids, Million Twisted Wig Braids and Straight Human Hair Wigs.
Others are Million Braids Wig, Full Bouncy Human Hair, Full Curls Wig, Lace Wig, Peruvian Lace Wig, Wig Candy Hair, Lace Wig with waves and others.
A civil servant, Mrs Toyin Olokun, said she had to cut her hair because it was expensive to visit the saloon and that she had embraced the use of wigs.
"Before now, I used to budget between N7, 000 and N10,000 for my hair monthly, but the recent economic challenges has changed everything. I spent up to N15,000 in September.
"It affected other bills and because I cannot cope, I had to cut my hair and bought different styles of wigs which I wear whenever I go out of my house.
"With the low cut, I now wash my hair every day, even down to my scalp,'' Olokun said.
Miss Ijeoma Igwe, a businesswoman, said that wearing wigs was cheaper, comfortable and easy to maintain.
"With the economic recession, the wig thing came handy. I don't have to spend so much money or time to look good like before.
"I do not have to sit for long hours to braid or loosen my hair; I do not have to feel that pain when the hair dresser is making my hair.
"I have also avoided that pain that women have to endure for days after making their hair.
"It is true that the prices of wigs have increased but it is still better and cheaper than visiting the saloon,'' she said.
In her opinion, Seyi Aribisala, a student, says she has been using wigs to manage and cut down expenses.
"Being a student, it is not easy to make my hair regularly again due to the current economic challenges.
"My friends help me to weave my hair and I wear my wigs whenever I'm going out, especially for special outings.
"Wearing wig is cheaper because there is no money to make hair at the saloon. There are better things to spend money on rather than spend so much on making my hair,'' Aribisala said.