By Vincent Ujumadu
Awka — THE Federal Government has acquired over 80 hectares of land donated to it by the Anambra State government for the construction of an automotive industrial park in the state.
The land was donated by three communities namely, Akwaihedi and Unubi in Nnewi South Local Government Area and Uga in Aguata Local Government Area.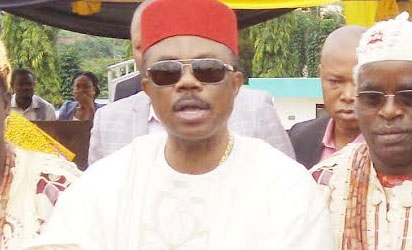 When completed, the part would serve as a one-stop shop for spare parts manufacturers.
Governor Willie Obiano of Anambra State handed the Certificate of Occupancy (C of O) of the land to the Minister of Industry, Trade and Investment, Dr Okey Enelamah, yesterday, at Unubi at a ceremony that attracted stakeholders in automotive industry and traditional rulers in the state.
Obiano said the 80 hectares was about half of what was requested by the Federal Government from Anambra State for the park, adding that his administration decided to cut it because of what he described as unsavory experience the state had with the past governments over land acquisition.
While commending the communities for the gesture, the governor said the state would donate more land for the project when the benefits began to manifest.
In his speech, Dr Enelamah commended Anambra people for their industry and willingness to give out the land, assuring that work would start on the land as soon as possible.
He also promised that full benefits of the park would get to the people as the objective was to ensure development and provide employment for the people.
The minister said: "From my childhood, I had always known Anambra people to be very industrious, and you cannot talk about industrialization in Nigeria without talking about Anambra and Nnewi in particular. When I was called upon to serve, I told myself that we must industrialize Nigeria, and Anambra is the right place to start achieving that."
Enelamah said the Federal Government under President Muhammadu Buhari was passionate about partnership with states, assuring that the partnership being entered would boost infrastructure in Anambra as well as generate employment opportunities.
He expressed optimism that when it became fully functional, the park would attract investors to the state, which, he added, was one area he had been discussing with Governor Obiano.