By Wole Mosadomi
Minna—Governor Abubakar Bello of Niger State has presented a budget proposal of N108 billion for the 2017 fiscal year to the state House of Assembly with education taking the lion share.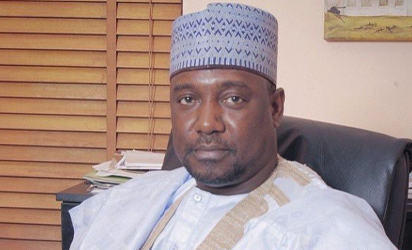 The budget, tagged Budget of Consolidation, is estimated at N108,074,298,251; N22,982,176,118 or 21.27 per cent higher than the 2016 budget.
While presenting the budget before members of the state House of Assembly, the governor said N4,155,074,176.00 had been earmarked for education, saying many schools would be given a face-lift across the three Senatorial Districts of the state, while priority would also be given to the bursary allowances of students of Niger State.
Agriculture followed education on the priority list with N3,144,000,000, aimed at turning the sector into the largest employer of labour in the state.
The 2016 budget was estimated at N85 billion with N42 billion as current expenditure and N43 billion as capital expenditure, while 2017 recurrent expenditure stands at N48,047,960,278, which is 44.45 per cent of the budget. Capital expenditure stands at N60,026,337,973 which is 55.55 per cent of the budget size.
Governor Bello said the budget would be funded through Statutory Allocation of N50,695,206,724; Value Added Tax, VAT, of N8,793,474,040; internally generated revenue of N12,403,874,117; Paris Club loan, N13,400,000,000 and Capital Receipts of N22,781,770,379.
Bello appealed to business organisations and individuals in the state to pay their tax promptly, promising judicious spending of the income.
Speaker of the state House of Assembly, Mr. Ahmed Marafa, in his remarks, said the lawmakers will ensure the passage of the bill in the shortest possible time, so that the state can move forward.