Abuja – Prof. Uche Uwaleke, an economic expert, has called on the Federal Government to enact a "Buy Nigerian Act" as one of the options out of the current recession in the country.
Uwaleke said this while delivering a paper during the 1st Annual Lecture and Award Night organised by the Leadership Scorecard in Abuja on Wednesday.
The annual lecture has the theme: "Recession in Nigeria: The Way Forward''.
Uwaleke, who is also the Head of the Accounting Department, Nasarawa State University, said that a Buy Nigerian Act would encourage the country's manufacturing capacity.
"There is a need for us in this country as a quick measure out of this recession to enact a Buy Nigerian Act to stimulate the economy.
"This is similar to the Buy American Act passed in 1933 in the Unites States during the great depression.
"That act required the United States Government and establishments to buy locally produced American goods.
"That is the kind of thing we need here that will require our government and citizens to patronise locally made goods.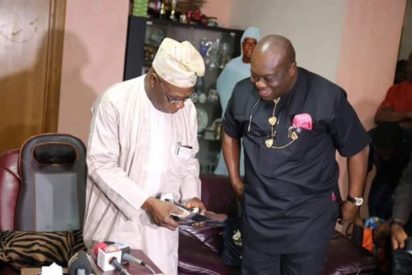 "The Buy Nigerian Act will go a long way in saving our foreign exchange and spur our manufacturing capacity.''
The professor said that improving efficiency in government spending and implementing the capital component of the 2016 budget was in his opinion others options out of the recession.
He said that the 2017 budget should be in favour of capital expenditure.
NAN reports that the third edition of the Leadership Scorecard magazine was also unveiled by the Minister of Science and Technology, Dr Ogbonnaya Onu.
The minister represented by Mr Taiye Akinyemi, the Director of Media in the ministry, commended the Publisher, Mr Humphrey Onyima on the quality of the Magazine.
Onu said that the media needed to be involved in the development of the country.
Some recipients of the leadership scorecard award include; The Emir of Keffi, Shehu Usman-Yamusa and the Minister of Science and technology.
They were awarded with the Royal Father of the year and Minister of the year award respectively.
Others include, Dr Emman Shehu, Director of the International Institute of Journalism who bagged the literary and creative icon award and Uwaleke, economic analyst of the year.
NAN reports that Leadership Scorecard is a Nigerian based leadership evaluation magazine whose practise is devoted to the promotion of good governance and transparency in the public and private sector of the economy.