…Urges Senate to reconsider Magu
By Kelechukwu Iruoma
Northern group under the umbrella of North-East Youth Peace & Empowerment Initiative, NEYPEI, Monday, described the call by the Senate for the removal of Secretary to the Government of the Federation, SGF, Babachir Lawal, as unjustified and should be disregarded.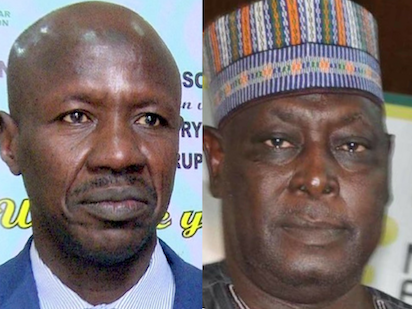 The National President, Alhaji Abubakar Kyari, in a statement, said that the allegation of abuse of office by the Senate adhoc committee is an interim report which must not be used to nail Lawal.
Kyari said: "The award of contracts to his cronies and members of his family was only based on an interim report of Senate adhoc committee.
"We state that the Senate should wait for the full report on the misuse of powers by the office of the SGF before taking the necessary actions because it is premature to conclude and call for his suspension".
The group regretted what it described as the calculated campaigns of calumny launched against many illustrious sons of the North-East extractions serving in the present administration, saying they have been found to be untrue at the end.
Abubakar stressed that part of the campaign against indigenes of the zone also manifested last week in the refusal of Senate to confirm the appointment of Ibrahim Magu as the chairman of EFCC.
The group urged the Senate to reconsider its decision as Magu had contributed a lot to the fight against corruption in the country as his record in the EFCC indicate.
The statement added: "The political appointees from the North-East region are people of integrity and efforts should not be made to distract them from their daily efforts to rebuild the North-East devastated by the activities of the Boko Haram. "We understand that all the allegations leveled against them are not genuine and we call on President Muhammadu Buhari GCFR to disregard call to remove the SGF from office pending the proving of the allegations against him."