By Simon Ebegbulem
BENIN—GOVERNOR Godwin Obaseki of Edo State has said the state has big plans for female mechanics and drivers, saying the government will engage female mechanics in the maintenance and repairs of the state government-owned vehicles.
Speaking during the graduation of 25 female mechanics in Benin City, the governor noted that female drivers and mechanics would be encouraged to study at the Benin Technical College after the college would have been revamped by government.
He said: "I want to throw an offer to you today. In Government House, we have a workshop. We would like you to come and take a look at it and also see if you can take over maintenance of the vehicles in Government House. We are going to partner with the Lady Mechanic Initiative, a non-governmental organization, to promote youth employment in line with our electioneering campaign promises.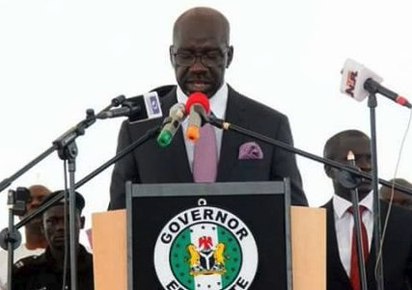 I commend this initiative a lot because this is in line with my agenda for job creation and youth empowerment. The challenge we face today, the challenge of unemployment, the challenge of rebuilding our communities and society, is not the challenge that rests on one arm of government or one set of institution alone. It is a challenge that all of us must come together to deal with, whether you are government, whether you are civil society, whether you are private sector.
"That is the reason, as Governor of Edo State, once I realized that this initiative had taken root, I said the least that we could do was to come here and help to participate in the graduation ceremony of the last 25 of the 100 students this programme started with. I hope that as sponsor, Coca Cola will not terminate this programme with this set. I am going to make a passionate appeal, and if you need me to come to your headquarters, I will come so that this programme can be extended."
Earlier, the founder and coordinator of the female mechanic initiative, Mrs. Sandra Aguebor, said she had been able to train and empower over 1,000 female mechanics in Nigeria since inception in five states, Lagos, Benin, Kaduna, Kano and Abuja.