By Gbenga Olarinoye
Osogbo— Governor Rauf Aregbesola ofOsun State, yesterday, presented a budget of N138,232,946,670 for the 2017 fiscal year before the state House of Assembly for consideration and approval.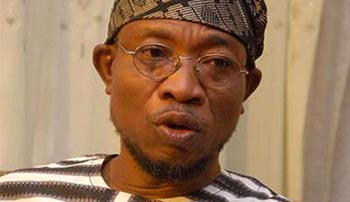 The estimate, which was presented at the plenary, has recurrent expenditure of N75,823,942,160 and capital expenditure of N62,409,004,510.
It also has the recurrent revenue of N105,090,868,130 and capital receipts of N33,142,078,540.
Presenting the budget, tagged 'Budget of Recovery', on behalf of the governor, the Permanent Secretary, Budget and Economic Planning, Mr Segun Olorunsogo, said the economic sector of the budget, including agriculture, rural development, rural and urban electrification, commerce, industry, finance and transportation will gulp N24,911,168,470.00 of the total budget.
He also said the social service sector, including education, health, information and culture, youths, sports and social development will gulp N11,168,089,260 of the budget.
The regional planning and environmental development sector, which includes water resources, environmental sanitation, housing, town planning, according to him, will gulp N5,315,221,210.00 while general administration and other services, will gulp N21,014,525,570.00.
According to him, the main focus of the budget will include, "provision of enabling environment that will ensure increase in food production.
"It focuses on consolidation of social infrastructure that will expand the economic and industrial base of the state; creation of conducive, productive, and active socio-economic environment that ensures job creation and empowerment of youths and women."