By Rotimi Ojomoyela
Ado Ekiti—Ekiti State  All Progressives Congress has warned the state Governor Ayodele Fayose against misinforming the beneficiaries of the Federal Government's N-Power scheme in the state, cautioning that it is too late to employ deceit to secure undeserved support of the people.
The APC, in a statement by its Publicity Secretary, Taiwo Olatunbosun, disclosed that hundreds of Ekiti youths benefitted from the Federal Government N-Power scheme, targeted at removing unemployed graduates from the streets.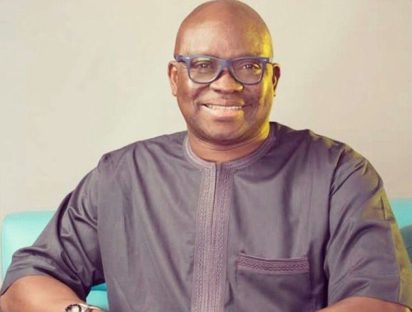 It added that Fayose, however, allegedly took ownership of the scheme, by assembling the youth in the Ekiti Government House, promising them stipends and other conveniences, and churning out details of what they should and should not do, and thus allegedly created an impression that he had better primary assignments for them, different from what was stipulated in the N-Power protocol as envisaged by the Federal Government.
While scoffing at the governor, the APC accused Fayose of fraud in his attempt to hijack the N-Power scheme to his advantage.
It accused Fayose of double standard, noting that while he spent days and nights criticising all the developmental programmes initiated by President Muhammadu Buhari, "he is fraudulently hijacking the N-Power programme he does not wish well to his advantage."