By Anayo Okoli
UMUAHIA—EIGHT years after, Abia State, yesterday, held Local Government election in the 17 councils and 292 political wards of the state with opposition parties accusing the state electoral commission, ABSIEC, of starving them of electoral materials in their strongholds.
The election though with several complaints of manipulation by the opposition against the electoral body and the ruling PDP, was supposed to take place in 2,975 polling units across the state.
Part of the complaints by the opposition, particularly APGA, was late arrival of electoral materials to the polling units. They alleged that in some areas, materials never arrived by 3 pm which was the official closing  time of voting as prescribed by ABSIEC.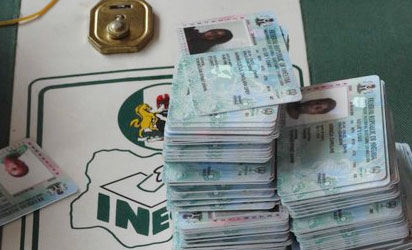 Though the government declared, yesterday, work free for its civil servants, there was voter apathy as the turnout for the polls was very low.
According to APGA deputy chairmanship candidate for Umuahia North council area, Mr. Emekaobum, "as at 12.10 pm, voting materials have not been brought to the ward with five poling units.
"My fear is that PDP has ulterior motives to ensure that all the strongholds of APGA were starved of the materials," he said and challenged ABSIEC to ensure that credible polls were conducted in the state.
However, Governor Okezie Ikpeazu expressed satisfaction with the conduct of the polls.
Speaking to newsmen after casting his vote at his Umuobiakwa country home, at Obingwa ward 7, Ikpeazu expressed happiness that the process adopted by ABSIEC was simple and straight forward.
According to him, the method of accreditation and voting simultaneously made it easier for people to cast their votes and left the polling booths.
He said modern method of voting had made it possible for people to perform their civic responsibilities and still engage in other activities.